Blockchain-backed data platform Streamr announced on Tuesday it has formed a partnership with Singapore-based Fysical to "reshape" human location data market. According to the duo, Fysical has sold more than fifteen billion location data points from mobile and IoT devices to chart how many people move through cities and commercial spaces. The data is being used to bring in more than a thousand organization from industries such as advertising, real estate, financial service businesses, academia, and machine learning.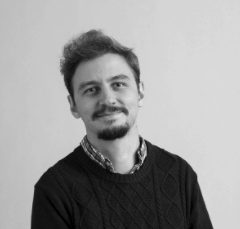 Fysical co-founder Ben Smith declared he will work with Streamr to vend the data on its real-time data marketplace, which will be fully launched on May 16th during Consensus 2018. The companies will notably work together to create an easy-to-use permission mechanism that will give users the ability to deny the use of their data or use the duo's "double verify" data, which will increase data's reliability, and create "new" standards in both digital advertising and location monitoring. While sharing more details about the partnership, Streamr's CEO, Henri Pihkala, stated:
"Streamr's aim is to do data differently, and this partnership shows just that. We know that the IoT economy is already generating vast amounts of information about human behaviour. We have to make sure that this wealth of data isn't captured by a select few data giants of the future because we don't want to make the mistakes of the past. That's why we're putting Streamr Labs to work on ensuring we build something new from the ground up, that has the right values baked in from the start."
Smith also noted:
"Facebook, Google, and Amazon currently own the 'online' data world. The next frontier is 'offline' or physical world data. We think that decentralisation can allow us to tackle this next frontier the right way, rather than building giant monopolies with high privacy costs for consumers. In the decentralised space, there has only been one model to allow consumers to own their data and that's a consumer-first model, where companies provide a mobile app to consumers which allows consumers to make money from their data.
"Most companies that offer such an app tout that they're allowing consumers to finally claim their data and take it back from the data giants, but that's not actually happening. Rather, these apps just create more data to sell with a consumer monetary kick-back and they do nothing to allow consumers to claim or own the data generated from the thousands of other apps and websites that still collect and sell their data. Fysical allows users to efficiently claim all of this data downstream at the aggregate marketplace level where it's pooled, instead of just from one of the many sources creating it upstream."
As previously reported, Switzerland-based Streamr is creating a decentralized peer-to-peer data sharing protocol that is designed to offer scalable, low-latency, and secure data delivery processes. The partnership with Fysical comes just a little over six months after the Streamr completed its Initial Coin Offering, which quickly raised CHF 30 million (USD $ 30.74M) from more than 1300 backers. Also during last fall, Streamr joined the Trusted IoT Alliance, which is an open source software consortium that aims to create a secure, scalable, interoperable, and trusted IoT ecosystem.