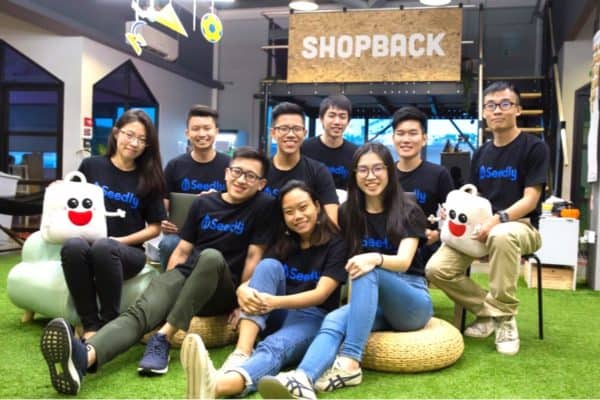 ​
S​eedly​, a personal finance management platform, has been acquired by ​ShopBack​, a "lifestyle portal" that enables smarter purchase decisions. ​Both companies are based in Singapore. Cashback received an investment of USD $40 million in November 2017 and this is the first acquisition announcement since the funding round. Details of the purchase were not revealed but the companies said it was a "meaningful exit" for the companies founders, investors and team. Seedly was funded by East Ventures and NUS Enterprise in their seed round and are graduates of the second batch of the DBS HOTSPOT Pre-accelerator program and plans to double its headcount in the next year. Cashback said that Seedly will continue to run as an independently branded standalone platform.
Launched in 2016, Seedly helps users make smarter financial decisions with its budgeting app that allows its 40,000 users to sync up their financial accounts and better manage their cash-flow. Last year, Seedly introduced a new community feature which allows users to
crowdsource knowledge from peers before making a financial decision. Seedly said the feature saw over 300% growth in users in the past six months.
"While our app helps users better understand their individual lifestyle expenditure, there was an opportunity for a more collaborative approach to managing their finances," said Kenneth Lou, CEO and Co-Founder of Seedly. "Our community is a platform for users to interact with peers and experts to get unbiased information in the personal finance space – everything from daily savings to deeper topics like Insurance, Investments and Property."
ShopBack is looking to broaden its financial products and community vertical.  Through Seedly, it gains access to a strong, personal financial brand with an active community. At over 350,000 and growing unique monthly traffic, Seedly hopes to become a key platform for Millennials to tap on to access financial products in Singapore and the region. Cashback says that savvy customers are opting for a more nuanced approach, doing their own research to figure out which products are best for them, via discussions and reviews, instead of just being sold.
"With a common vision to enable smarter decisions in the shopping and financial verticals, we believe that Seedly and ShopBack's aspirations complement each other." said Tee-Ming Chew , CTO and Co-Founder of Seedly. "By joining forces, Seedly will gain access to international markets and resources to grow. ShopBack gains Seedly's expertise in developing the personal finance vertical."
Henry Chan, co-founder and CEO of ShopBack, said both teams are helping consumers make better personal finance decision in the South East Asia market;
"Seedly fits the bigger picture of the Smarter Way, representing huge synergies" ​said Chan.
Sponsored Links by DQ Promote