Transferwise: Over $1 billion Deposited into borderless accounts in the product's first year
Fintech unicorn TransferWise has launched batch payments, a new feature that enables both international payroll and corporate payments to suppliers. Simultaneously, Transferwise announced that over $1 billion has been deposited into their borderless account service – just 10 months after launch.
The new service and account milestone is just further indication that this non-bank Fintech is challenging traditional banks – minus the real estate and hidden fees.
The new batch payment tool lets you make up to 1,000 payments at once. Businesses may now pay remote workers, freelancers, invoices and more, in over 45 currencies from a single file. US-based companies currently using this service include customer support tool Help Scout, on-demand massage service Zeel, and Time Doctor, a time tracking program for freelancers and businesses.
SMEs comprise 30% of TransferWise's monthly US volume – a significant amount. Transferwise says these small businesses move money at  an average fee of between 0.6% and 0.9% – equivalent to $61.00 on a $10,000 transfer – depending on the currencies. TransferWise notes that their service is approximately 8X cheaper than using a bank. Payments arrive around the world in one to two business days.
Stuart Gregory, business product lead at TransferWise, says that once they launched their service for business, they started receiving requests for an easier way to make hundreds to thousands of payments per day.
"Our new batch payments tool helps SMBs effectively manage their business across borders. Not only will it help them save money, but also time, which any entrepreneur will tell you is just as important," said Gregory.
Sorry PayPal
Transerfwise quoted Liam Martin, co-founder of Time Doctor, who said they depend on Transferwise for much of their accounting and payment needs.
"The batch payments feature is really exciting, especially for a company like us who uses TransferWise all the time. Before we had TransferWise, we used Paypal. Our employees and contractors would complain that they weren't receiving their full salary."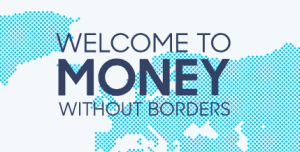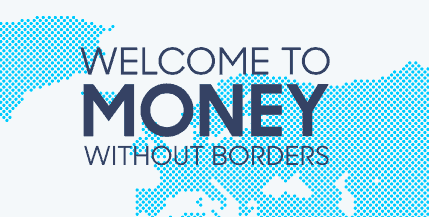 In addition to the batch payment tool, TransferWise reports it has been privately testing a new API that will allow large-scale enterprises to integrate TransferWise seamlessly into their accounting tools or directly onto their platform to make cross-border payments cheaper and more convenient for their customers.
Originally a consumer facing service, TransferWise launched its business service in the US at the end of 2016. This was followed by the launch of the borderless account last May, which allowed businesses to hold up to 28 currencies and activate local account details that allow them to get paid domestically in the US, UK, Eurozone, and Australia. Today, the number of currencies supported total 40.
Businesses and freelancers use the borderless account to pay and get paid by vendors, oversee liquidity across currencies, manage operational costs of international offices, run international payroll, and more.  Transferwise says there's more to come later this year with the release of corresponding borderless cards in the US – which went live in the UK and Europe last week.
The only thing missing is interest payments on parked cash. We predict that will be announced at some point in 2018.