OurCrowd, a global leader in equity crowdfunding, has further boosted its presence in Asia by forming a new partnership with Bangkok Bank (BBL), a leading bank in Thailand.
Bangkok Bank is one of Southeast Asia's leading regional banks and Thailand's market leader in corporate and SME banking. Internationally, Bangkok Bank has the largest overseas branch network of any Thai bank, with 32 overseas locations in 15 economies, mainly concentrated in Southeast Asia and China.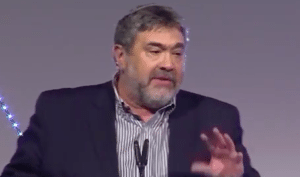 OurCrowd reports that their partnership with BBL is already moving forward to support the Thai tech ecosystem. The collaboration is expected to create key relationships for Thailand's major corporations seeking next generation technology. OurCrowd says it will deliver exposure for BBL's SME and major corporate clients to Israeli and global technologies.
"Thailand is the second largest economy in the ASEAN region and we are excited to partner with one of the country's top financial institutions, Bangkok Bank," said OurCrowd's CEO Jon Medved. "This is a great opportunity for Bangkok Bank and OurCrowd to expand the rapidly growing and vibrant innovation ecosystem in Thailand and beyond."
As part of the agreement, Bangkok Bank will have the ability to provide direct access into OurCrowd's portfolio on behalf of its corporate and SME clients. Additionally, the partnership will enable opportunities for the Bangkok Bank network to actively access one of the world's largest equity crowdfunding platform which expects to top $1 billion this year.
OurCrowd entered the Asian market in 2015. Other current partnerships in the region include United Overseas Bank in Singapore, Shanghai Commercial Savings Bank in Taiwan, Citic Pacific in Hong Kong, Reliance Private Client in India, and National Australia Bank.