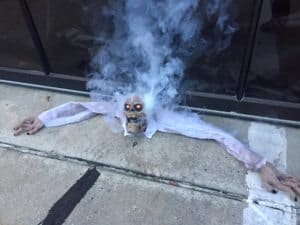 This is an interesting spin on cryptocurrencies. There have been thousands of digital coins created but many have died, morphing into Zombie coins. So where do digital currencies go to die? This company thinks they can be reanimated and gain a second life.
CoinJanitor, a project by Marc Kenigsberg, wants to recycle these coins and create new value with them. The idea is to buy out Zombie coin holders, giving them a way to recover some of the investment they lost in these dead coins. Once the buy outs are complete, CoinJanitor will own all the assets that belong to that coin, so it can create new tools using the data, code and other relevant assets. This is not the first time we have heard about someone pursuing a project like this but it may be the first time a company has been created with a plan to "clean up dead coins."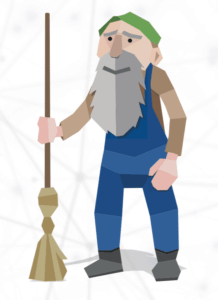 CoinJanitor says it will start buying the dead coin projects, looking at their code, the data within their blockchains, their other assets and perhaps come up with plan to produce tools and services by recycling. Shouldn't there be a few diamonds in the rough from the thousands of stumbling crypto projects? Out of the 4500 or so DOA crypto, CoinJanitor plans on targeting non exchange traded cryptos with less than $50,000 in value.
CoinJanitor says that anyone may get involved with the project. They have launched a rewards program to help it spread the word and get started with the buy out process. CoinJanitor is in the process of launching their own initial coin offering (ICO) to help fund the concept.  Their sale is ongoing and scheduled to end on May 31st ($7.5M hard cap).
Have a crowdfunding offering you'd like to share? Submit an offering for consideration using our Submit a Tip form and we may share it on our site!