The FIDO Alliance, an organization that enables an interoperable ecosystem of hardware, mobile and biometrics-based authenticators that may be used for apps and websites, announced on Tuesday that Facebook has been appointed to its Board of Directors. According to the organization, the social media giant joins other global technology, financial services, and e-commerce board members in driving the Alliance's strategic vision to reduce the world's reliance on passwords with stronger, simpler authentication.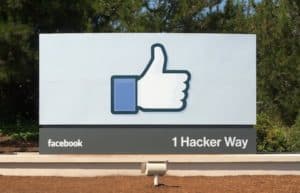 The FIDO Alliance explained it develops specifications for interoperable strong authentication with compliant mobile and web applications and PC platforms. The organization noted that through its use of on-device public key cryptography and convenient authenticators such as security keys and biometrics, it considers itself more secure, private and easy to use than passwords and other forms of strong authentication. Speaking about Facebook joining the board,  Brad Hill, Facebook software engineer, stated:
 "Weak passwords continue to cause unnecessary problems that could be avoided if strong authentication options were more widely deployed and used. We are proud to join the FIDO Alliance Board and help them in their goal to make simple, strong authentication more broadly available through web browsers and on mobile and PC platforms."
The organization also reported that while new to the Board, Facebook has played an active role in supporting the adoption of FIDO Authentication since January 2017 when they made it possible for any of their 2 billion daily users to use a FIDO-supported security key to log in. The FIDO Alliance then noted that many service providers, such as Aetna, Google, PayPal, Samsung, Bank of America, NTT DOCOMO, Dropbox, and Github, have made FIDO Authentication available to their broad user bases. Brett McDowell, executive director of the FIDO Alliance, added:
 "We are pleased to welcome Facebook as the newest member of our Board of Directors. As one of the most used web and mobile services in the world, Facebook will help the FIDO Alliance take another step closer in achieving its mission of enabling truly innovative authentication experiences that delight users, while also solving the security problems that plague passwords and one-time-passcodes today."
The news that Facebook has joined the FIDO Alliance comes just days after Facebook announced the creation of its new dedicated blockchain team.