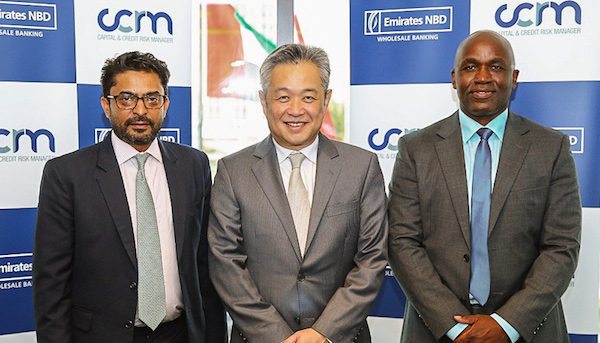 India-based banking group Emirates NBD announced on Wednesday it has joined forces with fintech platform CCRManager to further strengthen trade finance capabilities. According to the bank, the partnership announcement aligns with its digital strategy as it seeks to lead innovation in digital banking in the region and participate in the region's fintech ecosystem. 
Launched just this past year, CCRManager is described as a digital trade finance platform that connects various Banks and Financial Institutions to originate and distribute trade assets. Counting nearly 40 global financial institutions members across 17 countries, the fintech platform was developed collaboratively with leading trade finance institutions globally and will enable banks in the Middle East to manage capital, credit, and liquidity needs more effectively.
Speaking about the partnership, Sumit Aggarwal, EVP and Head of Transaction Banking, Emirates NBD stated:
"We continue to leverage digital banking solutions and are pleased to be the first bank in the region to join CCRManager. This will strengthen our competitive edge and enhance the bank's origination and distribution capabilities. Partnering with global fintech enterprises such as CCRManager enables us to provide a unique proposition to customers to support their trade flows across various geograhies and get easier access to liquidity. I look forward to doing more with the community on CCRManager."
Tan Kah Chye, Executive Chairman and Founder of CCRManager, noted:
"We are delighted by the confidence that Emirates NBD has placed in CCRManager. The bank has been recognized globally for its leadership in fostering innovation. This is also in our DNA and we look forward to working closely with Emirates NBD and other banks in the region to rapidly develop and launch new capabilities that will deliver true value."
Emirates NBD added it currently has presence across key international trade corridors from the Middle East and North Africa (UAE, Egypt, and KSA) across to Asia (Singapore, China, Indonesia, and India) and the UK (London).