The Financial Services Regulatory Authority (FSRA) of Abu Dhabi Global Market (ADGM) and the Astana Financial Service Authority of Astana International Financial Centre (AFSA-AIFC) have signed a Memorandum of Understanding (MoU) during the Annual Conference of the International Organisation of Securities Commissions (IOSCO) held in Budapest. The agreement enables both Authorities to further collaborate on joint initiatives and efforts to bolster the growth of the financial markets in Abu Dhabi and Kazakhstan.
"This MoU marks an important development in our on-going engagement and collaboration with Astana International Financial Centre and its Regulatory Authority," indicated FSRA of ADGM Director of International Affairs Philippe Richard. "Through closer collaboration and exchanging of expertise and experience, the two regulators will be able to support financial institutions seeking cross-border operations via both platforms and jurisdictions."
The agreement seeks to establish a strategic platform for the FSRA and AFSA's teams to share expertise and relevant information financial services legislation, regulation, and regulatory practices in each market and to facilitate cross-border group activities and supervision.  The Authorities will also look into mutually beneficial projects and activities that develop human capital capabilities and foster greater growth in both of the financial markets.
[clickToTweet tweet="[email protected] & #Astana AFSA-AIFC sign MOU to collaborate on joint initiatives and efforts to bolster growth #AbuDhabi and #Kazakhstan financial markets. " quote="@ADGlobalMarket & #Astana AFSA-AIFC sign MOU to collaborate on joint initiatives and efforts to bolster growth #AbuDhabi and #Kazakhstan financial markets."]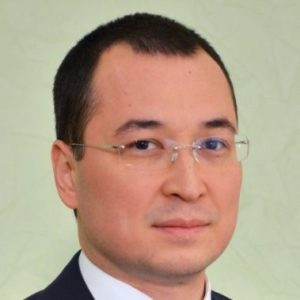 "We are very pleased to strengthen our partnership with the FSRA by signing the Memorandum of Understanding," added AFSA Chief Policy Officer Mukhtar Bubeyev. "Our legal and regulatory frameworks have many synergies and the ADGM have been supporting our aspirations to establish an international financial centre".

The AIFC was established by the initiative of the President of Kazakhstan Nursultan Nazarbayev and operates as per the Constitutional Law "On the Astana International Financial Centre" dated December 2015. The AIFC aims to attract investment into the Kazakh economy through the establishment of an attractive and business friendly environment for financial services and capital markets, including securities, insurance, banking and Islamic finance the Republic of Kazakhstan.

Established by UAE Federal Decree as a broad-based financial centre, ADGM aims to serve as a strategic link between the growing economies of the Middle East, Africa and South Asia and the rest of the world.

Sponsored Links by DQ Promote