VersaPay (TSXV: VPY),  a provider of cloud-based invoice-to-cash solutions including electronic invoice presentment and payment, automated accounts receivable, cash application and collections management, announced on Friday it has entered into a Global Payments Facilitator partnership with First Data. According to VersaPay, First Data serves over 6 million customers – the largest customer base in the payments industry – and handles 45% of all credit and debit card transactions in the U.S.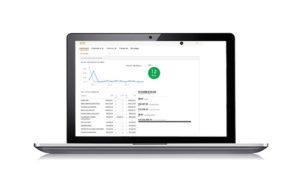 While sharing details about the partnership, Craig O'Neill, CEO of VersaPay, stated:
"We are excited about this partnership and the additional value it brings to our clients. Working more closely with First Data enables VersaPay to offer market-leading card processing capabilities seamlessly integrated with ARC, fast and simple onboarding for ARC clients, and ultimately, support for transactions in more than 150 currencies worldwide, settling in 17 different currencies."
Shane Fitzpatrick, Global Head of eCommerce at First Data, then added:
"We are pleased to be working with companies like VersaPay to provide them with the technology to achieve global scale and to drive payment acceptance through the First Data Global PFAC solution. This is an excellent example of how First Data leverages its capabilities to offer a truly global payments experience for VersaPay customers."
The First Data partnership announcement comes just days after VersaPay announced a global manufacturer of a private label apparel product signed to implement ARC to the company's proprietary accounts receivable and collections management solution.