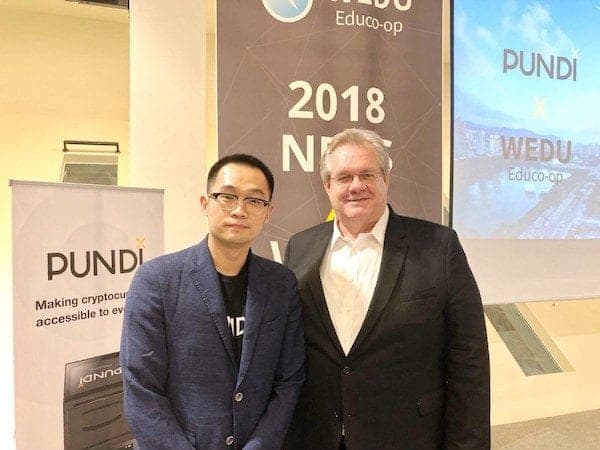 Pundi X (CURRENCY: NPXS) announced on Tuesday it has established a strategic partnership with the American Chamber of Commerce Korea (AMCHAM) to help introduce and promote Pundi X's blockchain-based point-of-sales solution to its members, including leading multinationals in Korea.
According to Pundi X, under the terms of the Memorandum of Understanding signed last week, AMCHAM will agree to support, introduce and promote the Pundi X blockchain solution to its 1,800 members, such as Aston Martin, McDonald's and more in support of the blockchain-based payment solution deployment and adoption in Korea. Pundi X reported that Korea is one of four countries to which it will next month beginning shipping pre-orders for its new XPOS device, which carries support for credit and debit card payments as well as multiple cryptocurrency transactions. While sharing more details about the partnership, Danny Lim, Co-founder and CFO of Pundi X, stated:
"Korea is a key market for the deployment of cryptocurrencies and, it of course follows, for Pundi X. We are very pleased by the level of interest shown by Korean merchants and consumers. But we are confident that with the backing of an organisation with as many links to global business as AMCHAM and strategic counsel from our key advisor Jeffrey Jones that this development will be an important milestone, not just for our presence in Korea but globally, too."
The partnership with AMCHAM comes less than two months after Pundi X launched its buy-back program for company holdings in NPXS tokens. Pundi X CEO and co-founder, Zac Cheah, claimed that the buy-back would fund a Partnership Reserve Fund to continue the company growth and development after the high interest in its devices from the global retail sales market.