MassChallenge, a global network of zero-equity startup accelerators, announced on Tuesday it will launch its newest vertical accelerator to support and grow startups in the fintech industry. According to MassChallenge, the MassChallenge Fintech, which will be headquartered in Boston, will match later-stage fintech startups with industry leaders to accelerate the emerging products and services that have the power to transform the financial services ecosystem.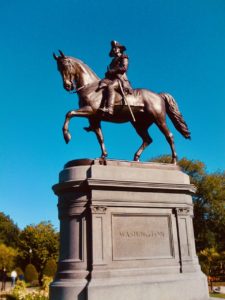 MassChallenge reported that startups selected for MassChallenge FinTech will participate in a six-month-long, vertical accelerator where they will work closely with a leading partner on a range of activities from co-development and product validation to strategic investment and advisor introductions. At the end of the program, the enterprise-ready startups have the opportunity to win a portion of $250,000 in zero equity cash prizes.
The startup accelerators firm also revealed that the MassChallenge FinTech program is supported by a public-private partnership that includes founding partners Massachusetts Mutual Life Insurance Company (MassMutual), Putnam Investments, Fidelity Investments, Citizens Bank, John Hancock, and the Massachusetts Competitive Partnership (MACP). It has been endorsed by Massachusetts Governor Charlie Baker, Boston Mayor Martin J. Walsh, and is partnering closely with FinTech Sandbox. MassChallenge FinTech is now actively seeking additional "challenge" partners to participate in the program and has already received commitment from Eastern Bank. Speaking about the new program, Governor Charlie Baker, stated:
"Massachusetts is home to a nation-leading innovation economy with tremendous access to top-notch talent and capital. Initiatives like MassChallenge FinTech will help ensure entrepreneurs launching Massachusetts-based financial technology ventures have the support they need to grow and positively impact the Commonwealth."
Boston Mayor Martin J. Walsh, then commented:
"I am thrilled to see MassChallenge translate its successful accelerator model to drive growth and creativity to two of Boston's largest and most notable industries. Given Boston's strong reputation in financial services, our entrepreneurial talent, and collaborative business ecosystem, I am excited to see MassChallenge's FinTech accelerator produce strong and innovative technology."
MassChallenge added that the MassChallenge FinTech program will run from January 2019 through June 2019. Applications for the first cohort of MassChallenge FinTech will open in August 2018.