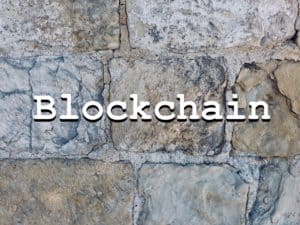 Coindesk is reporting that Baidu Baike, China's Wikipedia-style site, is now tracking revisions made to articles on a blockchain.
According to Coindesk reporter Wolfie Zhao, Baidu has not yet publicly announced blockchain developments at Baidu Baike, although they did confirm with Zhao over WeChat that the site's use of blockchain tracking was first displayed to the public last week.
Time records of revisions to articles made years ago suggest that Baidu Baike may have migrated old revision records to the new system.
"While the Baidu spokesperson declined to address technical questions, they did say the end goal of the integration is to help ensure the encyclopedia's credibility, as, like Wikipedia, anyone can make edits to content," writes Zhao.
According to Zhao, the move is just the latest of several by Baidu in which China's equivalent of Google experiments with blockchain.
Baidu launched a blockchain-as-a-service (BaaS) platform in January called "Baidu Trust." The system is said to allow the execution and tracking of digital currency, billing, credit management, insurance auditing and securitization transactions.
Coindesk has also reported that Tencent released a similar blockchain service, a system called "TrustSQL" that Tencent announced in April 2017.
Zhao also notes that Baidu created a "CryptoKitties knock-off" as well as a stock photo registry on blockchain.
Wikipedia is blocked in China, and Baidu Baike fills that role. However, several writers, including Eva Woo, have accused the site of censorship.
Given that there are some questions about the immutability of permissioned blockchains generally, it is unclear whether the Baidu Baike blockchain will be used to service or hinder dissemination of authentic information on the site.