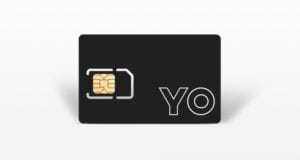 London based YOVO has selected Malta as its global headquarters. YOVO is described as a global mobile phone network built on blockchain technology, that allows users to earn and spend cryptocurrency by using their mobile service. YOVO says it is currently working closely with mobile network partners in more than 130 countries. The YO token is issued on Stellar. The company says it has chosen Stellar for its ability to handle transactions at scale with little to no fees for end users.
YOVO says it will employ a team of 30 individuals with an initial investment of €20 million.
Parliamentary Secretary for Financial Services, Digital Economy and Innovation Silvio Schembri commented on YOVO's decision to set up operations on "Blockchain Island."
"This news comes at perfect timing.  Just today, the 3 bills Malta Digital Innovation Authority Bill, Innovation Technological Arrangements Services Bill and Virtual Financial Assets Bill are now at the 2nd reading stage in Parliament and we look forward to enact them into law. It is evident that operators within this field are looking for legal certainty and that is what we, as a Government, intend to do. I thank YOVO for putting their trust in our country, for creating new jobs in this field and for their commitment and input in making Malta The Blockchain Island," said Schembri.
Richard Skaife, CEO and Co-Founder of YOVO said his company is proud to call Malta its home.
"We shall serve millions of digital money customers with mobile service from Malta, as our headquarters and be an active part of the broader blockchain community that's growing daily on The Blockchain Island."
Attached in this link you may find the press release by YOVO Company :-

Sponsored Links by DQ Promote