Avaloq, an international fintech providing services and digital solutions to banks and wealth managers, announced earlier this week it has formed a partnership with IBM to build a private "Swiss Banking Cloud" and to transform its IT service delivery model leveraging IBM's Infrastructure as a Service (IaaS) offering.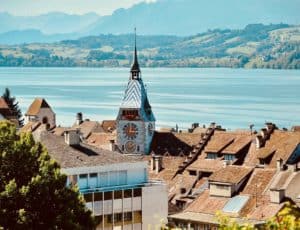 The company reported that under the long-term agreement, IBM will provide to Avaloq private cloud infrastructure services in Switzerland as well as access to its global cloud resources and capabilities as part of a hybrid cloud environment. As part of the agreement, the Avaloq employees who are currently operating Avaloq's data centers in Zurich and Lugano will join IBM in the existing locations. The private cloud infrastructure and the new operating model will be fully compliant with the Swiss legal & regulatory requirements applicable to banks and leveraging IBM's global best practices. While sharing more details about the partnership, Jürg Hunziker, Avaloq Group CEO, stated:
"As financial institutions look to capitalize on tech-driven changes, there is a continued trend towards services and cloud delivery models. This initiative supports our general endeavour to standardize and automate the financial industry and is in line with Avaloq's vision to enable the financial industry to provide state-of-the-art client experience in a highly efficient and compliant way. We have engaged IBM to help us accelerate the transformation of our IT operating model. IBM is our partner of choice due to their proven experience in the financial industry as well as their ability to support us around the world in a consistent and compliant way."
Christian Keller, General Manager IBM Switzerland, also commented:
"IBM is the largest service provider to banks, insurance companies and financial Institutions around the world. Our engagement with Avaloq highlights IBM's strong commitment to the Swiss financial services market. Today we serve all our banking clients out of our Swiss data centers connected with a dedicated Bordered Swiss Network Infrastructure (BSNI) that prevents access from outside Switzerland. IBM is compliant to Swiss banking specifics, Swiss banking laws and FINMA circulars."
Tobias Unger, Regional Manager CH/FL Avaloq, then noted:
"The Swiss Banking Cloud will be ready for on-boarding Avaloq's new SaaS and BPaaS clients in Switzerland in the second half of 2018. The migration of Avaloq's existing SaaS and BPaaS clients to the new platform is expected to happen in the first half of 2019. Avaloq is working closely with its clients to enable a smooth transition."
Avaloq added that it is the intention of both parties to extend the cloud-based transformation of IT infrastructure and operations also to other regions and parts of the Avaloq group in the near future.