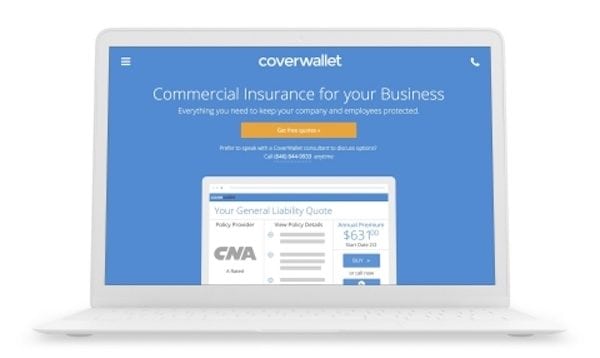 On Thursday, insurtech startup CoverWallet announced that global insurance company Zurich Insurance Group (VTX: ZURN) has acquired a minority stake in the company. According to CoverWallet, the investment builds on a commercial partnership between CoverWallet and Zurich in Europe that was announced in February.
CoverWallet also reported that as part of the commercial partnership it will be extending its U.S. platform to Europe, which will enable Zurich to provide small businesses with a platform to learn about types of policies, get quotes, purchase insurance, and manage their coverage, online, in minutes. The platform is currently live in Spain, and, bolstered by the investment, CoverWallet will continue to grow its international footprint, expanding to other European countries with Zurich. While sharing details about the partnership, Inaki Berenguer, Co-Founder and CEO at CoverWallet, stated:
"Following our commercial agreement with Zurich, this investment is a testament to the value Zurich sees in CoverWallet and the work we are doing to make insurance easy and convenient for small businesses in Europe. Zurich has been a terrific partner as CoverWallet launched internationally, and we are thrilled they decided to invest in our company."
CoverWallet added it has gained significant momentum since it launched in 2016 and surpassed 800% annual revenue growth last year. In October 2017, CoverWallet secured $18.5 million in its Series B, bringing its total amount raised to more than $30 million at that time. In addition to Zurich, the company has received funding from renowned investors including Union Square Ventures, Index Ventures, Two Sigma, Foundation Capital, and Starr Companies.