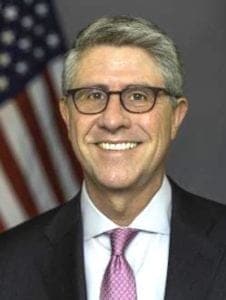 Brett Redfearn, the Director of the Division of Trading and Markets at the SEC has criticized crypto producers and exchanges for failing to voluntarily register and report their activities to the SEC.
"We're underwhelmed by the enthusiasm for coming within the regulatory structure right now," Redfearn told a CNBC moderator at the Sandler O'Neill Global Exchange and Brokerage Conference last Wednesday. "There are a number of exchanges that are trading ICOs that I would think that we would see more registrations."
Most altcoins and ICOs have so far been built using a simple ERC-20 token generating process made available by Ethereum.
After their creation, the tokens circulate on forks of the Ethereum blockchain.
Token creation is regarded by some Ethereum investors as the blockchain's main use case, because ERC-20 tokens must be purchased using Ether (ETH), the Ethereum blockchain's native token.
Token generation thus drives demand for ether, creating an upward draw on the exchange price of ether.
According to Etherscan, the number of tradable ERC-20 cryptographic tokens created on the Ethereum blockchain has risen from 5420 at this time last year to 89 995 now.
https://web.archive.org/web/20170819123734/https://etherscan.io/tokens
https://etherscan.io/tokens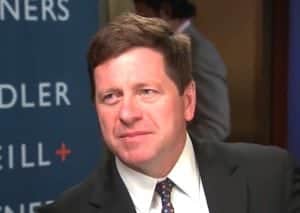 Although it is hard to say how many of those tokens are circulating (many are created as exercises), these numbers still indicate an almost 17x annual increase in interest in the creation of ERC-20 tokens.
Last week, SEC chairperson Jay Clayton said unequivocally on CNBC that crypto tokens are securities.
Clayton also said the SEC will continue to use the Howey test to determine if a product is a security and will not modify its definition to exempt unregistered ICOs (Initial Coin Offerings) and cryptographic alt coins from complying with securities registration laws.
Redfern echoed Clayton's comments about the Howey test. "We've created this pronged test, the Howey Test, where people look at the different characteristics and determine if it's a security," said Redfearn, who went on to acknowledge claims by some that alt coins and ICOs, used by companies to raise money for tech projects yet to come may hover in a regulatory grey area.
"Quite frankly not all of them are obvious on its face exactly what it is," said Redfearn, noting that the agency will, "continue to try to clarify where possible."
Redfearn made important comments when asked about Ripple and Ethereum, two crypto token products with large markets and considerable industrial reach.

While Redfearn declined to specifically comment on either Ripple or Ethereum, he said the SEC will issue statements on, "at least one of those products forthcoming in the future."

Sponsored Links by DQ Promote