On Thursday, tech startup Blockmason announced the launch of its new multi-currency expense sharing app, Lndr v1.1. The company previously revealed details about the app earlier this year. Lndr was notably developed as one of the fastest product deliveries on the blockchain and it is built on top of the BlockMason's Credit Protocol.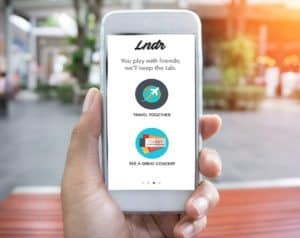 While sharing more details about the app, Michael Chin, CEO and Founder of Blockmason, stated:
"Blockmason was founded on the belief that blockchain technologies are the architectural foundation for the next millennium. It's our aim to help achieve this vision by building a formidable edifice of libraries, contracts, programs and decentralized apps. This new release of Lndr is a showcase for how our Credit Protocol and the blockchain can propel the $5 trillion consumer credit market into a more transparent and healthy future."
Blockmason then explained that with Lndr v1.1, users can now record IOUs, loans or debts in more than 20 of the world's most popular currencies. Further, users can settle these obligations across multiple currencies as they travel from one country to another. Lndr v1.1 also added support for ten new languages including Arabic, Czech, Hebrew, Hindi, Hungarian, Indonesian, Russian, Turkish, Thai and Vietnamese. Lndr v1.1 is now available on Apple's App Store and Google's Play Store.