Bright, company that is developing a "verified business data ecosystem using data provided by the MSMEs," says it will use the information to provide loans to businesses.
Bright said it will provide loans to businesses through BrightBank and allow MSMEs (micro, small and medium sized enterprises), to have access to loans at affordable interest rates based on accurate and real-time assessments.
Bright is a "decentralized financial services marketplace on the blockchain." Through the Bright ecosystem, the company seeks to solve the trust issue for small businesses globally. It also wants to diminish the friction experienced by MSMEs in the lending process.
According to Bright, any MSME with access to a smartphone can apply for a loan. Credit assessments and lending decisions are instantaneous, saving everyone time. Bright says its use of blockchain allows for business data to remain secure through cryptographic protection and decentralized storage, while ensuring MSME data is controlled by the data owner who decides who can access their data.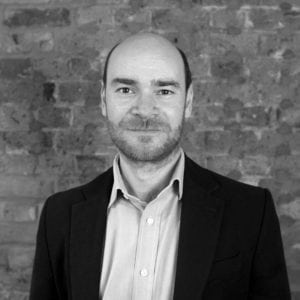 Going forward, Bright intends to open its ecosystem to third-party financial services organizations creating a marketplace of lenders including banks, alternative lenders, and other institutional investors.
As we all know, small business is the life blood of any country. But access to capital can be a challenge – especially in underserved or underbanked countries. Bright wants to bridge this credit gap.
"Our mission with Bright is to address the issues MSMEs face, head on," says Pierre Proner, co-founder and CEO of Bright. "Small businesses in emerging markets experience limited access to finance, and thus face difficulty growing their businesses. By leveraging blockchain technology and data science, we are able to provide small businesses with loans and begin to close the credit gap that prevents them from becoming greater participants to the global economy."
Bright will be issuing a token to facilitate their online lending service.  The token generation and crowdsale is expected to take place during this quarter. As for the launch of their lending service, according to their roadmap, BrightMarket will be launched in Q2 of 2019.
Bright is an "operational fork" of AMPP Partners Ltd t/a AMPP Group in the UK. AMPP says it has developed Business-to-Business technology platforms in partnership with the Department for International Trade, the Foreign and Commonwealth Office (both UK Government), the Commonwealth Enterprise and Investment Council and the Confederation of Indian Industry.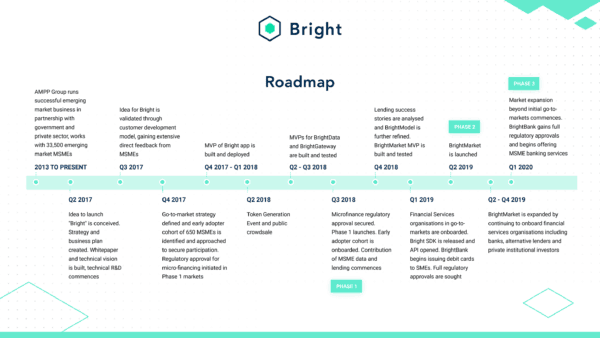 Sponsored Links by DQ Promote