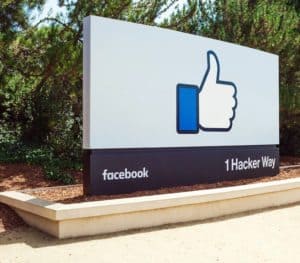 Facebook has done an about face on their initial coin offering advertising ban – at least for a lucky few pre-approved platforms and exchanges. It appears that Facebook is recognizing the fact these are regulated securities and thus quite similar to other investment offers.
Facebook stated:
"So starting June 26, we'll be updating our policy to allow ads that promote cryptocurrency and related content from pre-approved advertisers. But we'll continue to prohibit ads that promote binary options and initial coin offerings.
Advertisers wanting to run ads for cryptocurrency products and services must submit an application to help us assess their eligibility — including any licenses they have obtained, whether they are traded on a public stock exchange, and other relevant public background on their business. Given these restrictions, not everyone who wants to advertise will be able to do so. But we'll listen to feedback, look at how well this policy works and continue to study this technology so that, if necessary, we can revise it over time."
Trey Ditto, Founder and CEO of Ditto Public Relations, a firm that has worked with some of the largest crypto offerings ever, commented on the change;
"Being able to run ads on Facebook is the first step in allowing credible blockchain projects, crypto companies and ICOs to get in front of new potential customers and investors. Like any product or service being advertised on Facebook, it's still up to the consumer to do due diligence before they hand over any money. This will be a big boost for Facebook advertising revenue as the majority of projects out there are interested – and have the money – to run paid ads."
While the news may be a net positive for ICOs, the reality remains quite different. Facebook's word match ad review process was quite simple to circumnavigate. That will probably not change.
Attending a cryptocurrency event last week, I heard from a handful of token issuers that boasted about outsmarting the Facebook crypto  ban.  All it took was a wording change or two, and crypto promotions blossomed on the popular social network.
For Facebook, the move makes sense. First, they are making a killing on these global ads and the sector is becoming legitimized. And second, it never worked to begin with as ad vetting was an automated process and promoting ICOs and digital currencies remains a manual process that can adapt – and that is what the industry did.