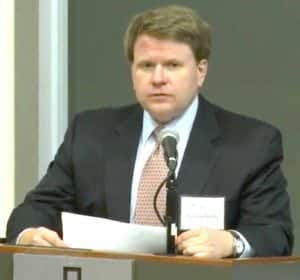 The Director of the Federal Trade Commission's Consumer Protection Bureau, Andrew Smith, says investors lost $532 million to crypto scams in the first two months of this year, and will lose $3 billion by the end of it, Coindesk reports.
Smith was speaking at a free public education workshop held by the agency in Chicago June 25th.
The afternoon workshop, "Decrypting Cryptocurrency Scams," featured opening remarks by Smith followed by three panels on understanding consumer uses of cryptocurrencies, identifying scams in crypto and combating and preventing them.
Presenters emphasized the importance of consumer self-protection. Joe Rotunda, Enforcement Director at the Texas State Securities Board, said that investors impressed by last years remarkable run ups may not have been cautious enough.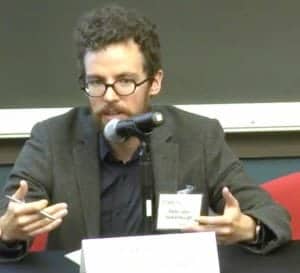 Peter Van Valkenburgh, Director of Research at the Washington-based crypto think tank and lobbying firm, Coin Centre, reiterated the threat to consumers of unthinking, exuberant investing.
"I think nobody should ever buy any more cryptocurrency, put anymore [into] cryptocurrency than what they are completely willing to lose … if you are willing to participate at all," he said. "That is a message that needs to be repeated and repeated."
But Rotunda also added that regulators remain part of the consumer-protection picture, and need to be "proactive" in new markets like these:
"We didn't have the public being pitched different types of investments like this on the scale a year ago. This is something that blew up late last year…(W)e need to identify the fraudulent schemes and…act quickly and stop them."
Rotunda also urged regulators to work with conscionable companies in the space instead of exercising blanket force. "The companies that are trying to do it right [should] get a telephone call from the regulator, not a cease-and-desist order, right? Not a lawsuit. We can usually work with them …" he said.
Panelists also urged companies to "self-regulate."
The FTC is consumer-protection body that works to prevent fraudulent and anti-competitive business practices in the US, "without unduly burdening legitimate business activity."
The organization holds a vision of, "A vibrant economy characterized by vigorous competition and consumer access to accurate information."
---