KoreConX, a platform to manage businesses capital market activity and stakeholder communications, has announced the "KoreToken Protocol" for securities tokens that said to be fully compliant throughout the lifecycle of the security.
Recognizing the market has not established a protocol that caters to the life cycle of a security token and corporate actions, KoreConX is now offering this service.  The company states that what the market has seen so far does not meet current regulatory requirements and issuers will run afoul with regulators if they do not change.
"A token, a digital asset, where I give you my money and you go off and make a venture, and in return for giving you my money I say 'you can get a return' that is a security and we regulate that," SEC Chair Jay Clayton said. "We regulate the offering of that security and regulate the trading of that security."
The KoreToken is said to be designed to keep investors not only safe from theft, forking, and transactional errors, but also keep them from violating the complex disclosure and reporting requirements in multiple jurisdictions. All of these capabilities are designed to identify and reduce the risk profile of tokenized securities.
KoreConX says their security token protocol goes beyond ID verification, AML, or investor verification. The issuer  – or their agent, such as a broker-dealer or transfer agent –  needs to account for jurisdiction, exemption, reporting, security token holder rights, custodianship, trading, reporting and corporate actions. This the only way a company can issue and manage a security token without transgressing existing law.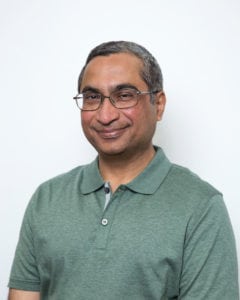 Dr. Kiran Garimella, chief scientist and Chief Technology Officer of KoreConX, believes most of the rebranding of utility tokens to adhere to securities law requirements is superficial.
"The fundamental issues of safety, security, and risk must be addressed," said Garimella. "Moreover, these are not one-time problems. They exist throughout the life of the security. The technical infrastructure to make all this happen is non-trivial and calls for very serious, enterprise-class engineering."
The company explains that security tokens that use the KoreToken protocol, including their own KoreToken, run on the KoreChain, which is a permissioned blockchain that is built on Hyperledger Fabric and hosted on IBM servers with the highest level of security.
KoreChain's says it has built in AI technology will enable machine-learning and data-analytic services for transactions. Finally, KoreChain will use AI to augment its native governance, risk, and compliance capabilities.