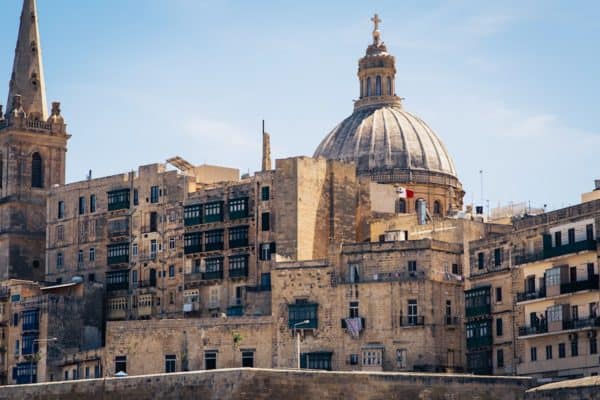 The Government of Malta has passed three cryptocurrency-related bills that are designed to make the EU country more attractive to ICO issuers and other blockchain based businesses. The new law will regulate the use of distributed ledger technology (DLT or blockchain) and each bill is said to prioritizes market regulation or registration, working to protect investors, blockchain-based companies, and financial transactions that occur on the island.
The Government of Malta said in a release it chose to pursue three, separate cryptocurrency-related bills that would bring legal certainty and integrity to the growing market in Malta. By regulating ICO's, monitoring the registration of service-providers, and certifying blockchain-based platforms, the Maltese Government says it is able to provide a safe space for crypto investors and companies launching from its nation as they also take part in the banking system safely.
The Malta Digital Innovation Authority Act details the tasks and responsibilities of the newly established Digital Innovation Authority Department. The Department will be accountable for certifying DLT platforms, ensuring their credibility as a technology, and to manage the legal protection of users engaging within these certified platforms.
The Virtual Financial Assets Act targets the financial transactions and sales within Malta's cryptocurrency market. The bill will regulate all ICOs launched in Malta territory, as well as any service-provider involved in activities related to ICOs. Additionally, the Virtual Financial Assets Act details a regulation outline that will strictly apply to all cryptocurrency trades and exchanges.
The Innovative Technology Arrangements and Services Act will be responsible for the registration of technology providers and their services, while certifying their system arrangements. This particular act will implement the registration process through the use of administrators and auditors.
The Government of Malta states that it has been working to construct the world's first regulatory framework that regulates the DLT structure and technology. Its mission to establish itself as an active blockchain island has been leading up to the aforementioned, approved legislations, which are a result of continuous efforts and passion for the blockchain space.
The Maltese Government noted that it will be hosting an official digital innovation event in October, The DELTA Summit, which will serve as a platform to demonstrate the accomplished work within the sector to date.