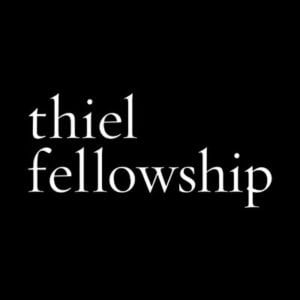 Every year, the foundation started by tech billionaire Peter Thiel gives away a total of $2 million dollars to 20 outstanding young and promising technology entrepreneurs, "young people who want to build new things instead of sitting in the classroom."
The money is granted in $100 000 chunks dispersed to each individual in two portions over two years. All recipients must be under the age of 22, and all are asked to "skip or stop out of college" for the duration of the program while they work with foundation mentors on business development.
In the related press release from the Thiel Foundation, Allyson Dias, the Thiel Fellowship Director, suggested that classrooms stifle learning:
"College isn't for everyone, and it certainly isn't for everyone fresh out of high school. Leaving behind the safety of the classroom and choosing to build a business instead isn't easy or glamorous. But our Fellows have found what we suspect to be true more broadly: young people learn best by doing things in the real world."
Prominent former Thiel Fellowship recipients include Vitalik Buterin, the main technical creator of the Ethereum protocol, a blockchain project on the Internet with its own native digital currency or token. The current value of all ether tokens in circulation sits at around $45 billion.
This year, four more young innovators building blockchain and / or distributed ledger software and / or related apps or services have received the prestigious award.
Aparna Krishnan is a co-founder and CEO of Mechanism Labs, which claims to be, "the world's first open source research lab…tackl(ing) pressing problems in blockchain through crypto economics."
Mechanism Labs' current research focus is on "incentive design" (presumably how to motivate participants in a blockchain network)  and "alternative consensus" (presumably alternatives to the proof-of-work and proof-of-stake systems of ordering work on blockchains like Bitcoin and Ethereum. Proof-of-work consensus systems for settling data on networks are criticized for their energy consumption, but proof-of-work advocates call other systems "insecure.")
Also working on blockchain is Axel Ericsson, co-creator of Vest, which appears to be a way to pool, stake or lend one's virtual currencies and earn interest for the privilege.
Daniel Ternyak is another Theil fellowship recipient working on blockchain with his MyCrypto project, a rather inscrutable venture at first blush that seems to involve some kind of non-custodial means of transmitting crypto.
The press release describes the project as, "helping to facilitate the transition to a decentralized society by bringing accessibility to Ethereum and other blockchains."
More information is available here.
The last but not least blockchain developer in the list is Robert Habermeier, co-founder and co-purveyor of Polkadot, "a project that aims to reshape the existing internet structure into a completely decentralized web."
More specifically, Polkadot is a blockchain that seeks to coordinate communications between different blockchains through "bridges" and so forth.
Polkadot raised $130 million dollars worth of ether in their ICO crowdsale of "dot" tokens last fall then promptly had $90 million of those ethers frozen in an account at Parity, the other Polkadot co-founder Gavin Wood's company, when a junior developer stumbled on a bug in Parity software.
At the time, Parity officers believed they'd soon rectify the situation and tried to make light of the incident, which also froze another $60 million in client ether. "It's a long term savings account for us right now," joked Gavin Wood in Berlin.
This Spring "the Ethereum community" voted not to roll back the Ethereum blockchain spreadsheet to release the Parity funds, possibly because the move would be regarded as "centralized" or "a bail out."
To date, the funds are still frozen.