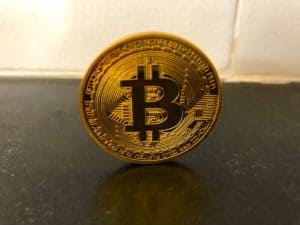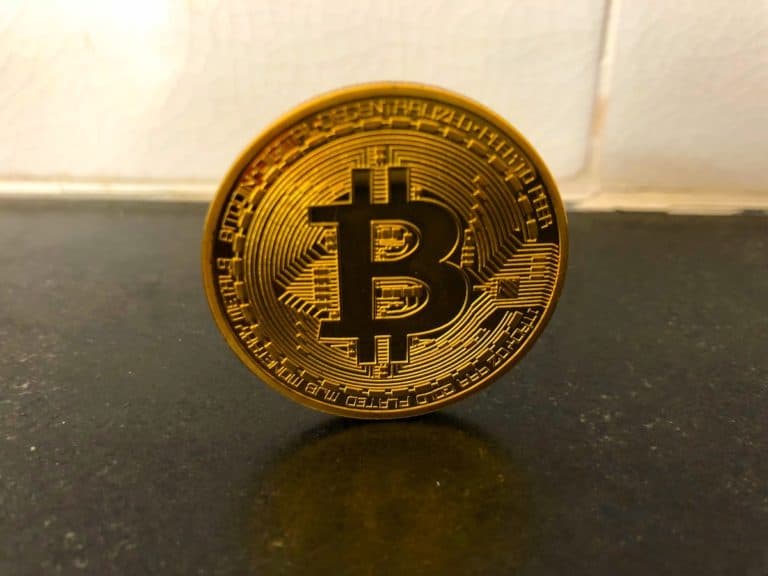 The Ontario Securities Commission (OSC) has published a report on a comprehensive survey of 2500 Ontarians regarding their interest in and knowledge of digital currencies like Bitcoin.
The report, commissioned by the OSC's Investor Office and conducted by Innovative Research Group, found that 5%, or about 500 000 residents in Ontario, Canada's most populous province, currently own "crypto assets," and that's in addition to 4% who used to but no longer do.
Men aged 18-34 are almost three times more likely to own cryptocurrencies than the average person, and residents in the province's largest city, Toronto, are also more likely to get into crypto. 8% of Toronto residents polled stated they currently own a "crypto asset."
Use in Payments
Of those who reported having or wanting to use crypto for payments:
25% said they wanted it for anonymous payments
14% said they wanted it for online payments in Canada and the US
14% said they acquired it to make international remittances
Sentiment: Some "Low Trust in Institutions"
46% of survey respondents said they got into crypto because they are enthused by the tech, and 41% said they acquired crypto to profit from a price rise.
Some expressed "low trust" in existing institutions.
12% said they acquired crypto because of low trust in banks.
11% said they acquired it because of low trust in governments
Why Some Not Interested
People not involved in crypto use or investing described the following reasons for why not:
I don't understand/know enough about them: 58%
My current payment methods meet all of my needs: 41%
The prices of cryptoassets are too volatile: 36%
They are not guaranteed by the Canadian gov't or any official gov't: 30%
I'm concerned about cybertheft: 23%
They are not easy to acquire or use: 19%
Other: 2%
Allocations
Generally speaking, amounts so far allocated to investment in or purchases of cryptocurrency are fairly small.
50% have invested less than $1000
90% have invested less than $10 000
5% have invested between $10 000 and $20 000
4% have invested $20 000+
Acquisition
A majority of respondents reported that they had purchased cryptocurrencies outright with cash. Of the ones that borrowed for it (via credit card, for example), 70% said they'd already paid the money back.
46% said they'd acquired their digital currency holdings at an online exchange and described their experiences.
21% said they'd experience a halt in trading
20% had fiat withdrawal problems
18% had a hard time funding the trading accounts from bank accounts
15% said they'd been unable to understand fee systems
Preferred "Assets"
80% of crypto-owning respondents said they hold bitcoins; 25% said they own bitcoin cash coins; 13% said they own litecoins; 11% own ethers; 8% hold "ripples"; and another 8% hold dogecoins.
Initial Coin Offerings (ICOs)
Involvement with ICOs was considerably smaller, with only 1.5% of respondents stating that they have bought a very small cap coin or a pre-sale coin.
Still, that number means that 170 000 Ontarians own some form of ICO or small cap "altcoin" (small cap digital assets).
Researchers found that of the people who bought altcoins:
75% made sure the coin was already trading on exchanges before they bought it
58% checked where the business was located
46% checked the token's purported utility
46% investigated the company's management team
44% looked at a business plan
only 29% checked if the ICO was regulated
Knowledge of Regulations and Technology
Notably, 67% of respondents who said they'd heard about crypto assets before the survey said that they, "didn't know who was responsible for regulating ICOs, and (21%) believed that ICOs are not subject to regulations."
Bitcoin Knowledge Quiz Results
While 33% of respondents got a majority of questions correct during a "Bitcoin Knowledge Test," only 3% of respondents got all the questions right.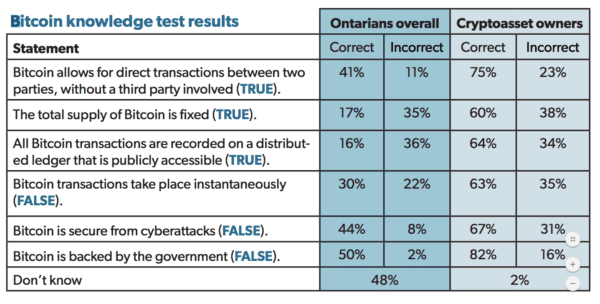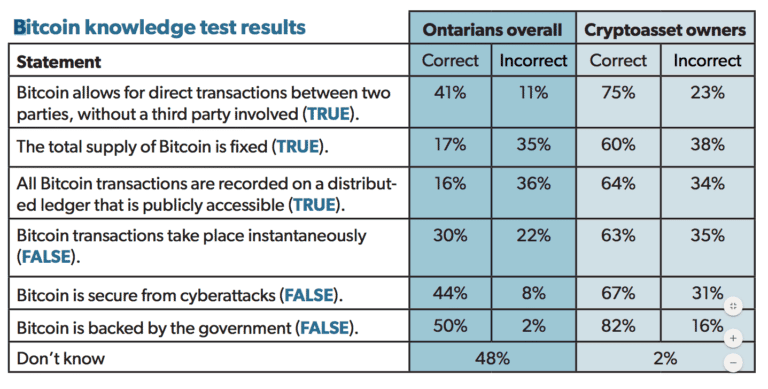 ---
[scribd id=382944464 key=key-OHwlGprKLzxBgoRm2RdW mode=scroll]

Sponsored Links by DQ Promote