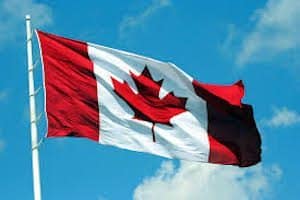 The Ontario Securities Commission (OSC) has published its 2018-2019 "Statement of Priorities." This document sets out the priorities for the regulator during the fiscal year along with preferred outcomes. Along with the expected statements of investor protection and compliance / enforcement, the OSC says it intends to focus energy (and resources) on Fintech innovation.
"Be an innovative, accountable and efficient organization"
The OSC states:
Priority: Work with Fintech businesses to support innovation and promote capital formation and regulatory compliance
Why it's important: Innovation is transforming financial services and regulation needs to keep in step with digital innovation. We are engaging with novel businesses to understand what's emerging and develop ways for firms to bring their ideas to market in a way that investor protections can still be fulfilled. The fundamentals of investor protection are not changing, however, the opportunity with Fintech is that we can evolve how those requirements are satisfied. We're improving the regulatory experience for businesses that offer innovative services, products and applications of benefit to investors.
The self grading response is all green (positive) noting the following outcomes (so far):
Success measures:
Time-to-market of novel businesses reduced, by taking a flexible, risk-based approach to the regulation of novel fintech businesses, while maintaining appropriate investor safeguards
Capital formation and innovation supported through OSC LaunchPad
CSA Regulatory Sandbox provides expedited registration and exemptive relief processes for emerging firms
Cryptocurrencies and initial coin offerings are part of this document. The OSC notes the multiple reports on crypto have been published along with the broader engagement initiative of rubbing shoulders with Fintech entrepreneurs and other disruptors. The OSC LaunchPad has received 115 "Requests for Support" from Fintech businesses. The OSC says it has provided guidance to businesses ranging from alternative lending / crowdfunding platforms to crypto-asset businesses. The OSC has also worked with the CSA to provide exemptive relief to two initial coin / token offerings, approved four cryptocurrency investment funds and applied conditions of registration on the investment fund manager.
"Our 2018-2019 Statement of Priorities focuses on protecting investors, keeping markets fair and efficient, and reviewing our current rules and practices to find ways to minimize regulatory burden for market participants," said Maureen Jensen, Chair and CEO of the OSC.
One of the biggest challenges for financial service firms in Canada is the fact that regulation largely takes place at the provincial level. Many people believe this localized approach should be changed to a federal regime to reduce friction, cost and improve service for both consumers and businesses.  But that is not happening anytime soon.

Sponsored Links by DQ Promote