Cameron Winklevoss, co-owner of New York-based Gemini Digital Asset Exchange, has announced the organization's placement of its first Chief Technology Officer (CTO).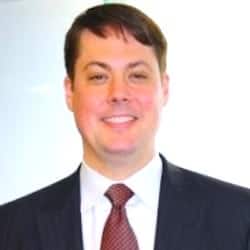 The new position will be filled by Robert Cornish, who, at the time of writing, is still Chief Information Officer at the New York Stock Exchange's intercontinental exchange. A blog post by Winklevoss states that Cornish, "led the NYSE technology team."
Cameron Winklevoss and his twin brother Tyler entered the public eye when they sued Mark Zuckerberg in 2004 claiming he stole the idea for Facebook from them.
The twins became early Bitcoin investors in 2013 and launched Gemini exchange in 2015. They were reportedly determined to keep the exchange located at the centre of American finance, and so have built Gemini up slowly in New York both thanks to and despite that state's tough regulatory climes.
Gemini is now a licensed trust company and fiduciary in New York offering digital asset trading and custodial services to institutions and individuals. The exchange is "subject to capital reserve…(and) cybersecurity requirements" and New York state banking compliance standards.
Gemini recently obtained permission from the New York State Department of Financial Services to list on the exchange – in addition to Bitcoin – ZCash, Litecoin and Bitcoin Cash.
Cornish's LinkedIn profile states that he is, "recognized internally and externally for leadership in driving transformative technology and cultural change within IT organizations…(and) trusted in leveraging innovative, leading-edge technology to achieve operational excellence, reduce risk and increase corporate revenue."
Cameron Winklevoss believes that Cornish is the right person to help Gemini accomplish its mission of "build(ing) the future of money" and "bridg(ing) the island of cryptocurrency with (the) mainland of finance":
"Rob comes from the mainland and will help us continue to build this bridge with his experience in leading high-performing engineering teams, his expertise in exchange and matching-engine architecture, and running high-throughput platforms that are secure and resilient. …Rob will also immediately assume oversight for the deployment of Nasdaq's SMARTS Market Surveillance technology, which enables Gemini to monitor across all of its order books, as well as Gemini Auctions™, which are used to determine the settlement price for the Bitcoin Futures Contracts that trade on Cboe Futures Exchange under the ticker symbol 'XBT.'"
Sponsored Links by DQ Promote