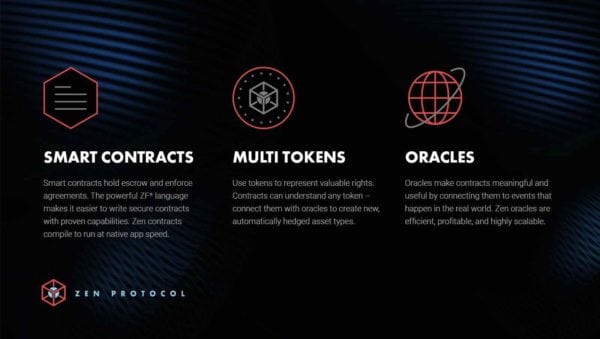 Zen Protocol is the newest iteration of blockchain to throw its hat into the ring to challenge established blockchains with better / faster performance. According to their web site;
Zen Protocol is a new type of blockchain, written from scratch in F#, with a contracting language in F*. The design integrates the efficiencies of Bitcoin and the UTXO model, with the programmability of Ethereum and the EVM model. Zen Protocol is focused on creating a platform that will enable people to secure their assets, without needing trusted custodians.
Zen has launched the first block on its chain, the Mainnet Genesis Block as the first step towards a single global ledger of transactions with real use and real value.
Using Zen, anyone can create and trade "financial products, anytime, and anywhere, on a secure, proof-of-work blockchain. Zen Protocol fosters an open marketplace for options, futures, digital currencies, ETFs, exotics, and many other types of financial instruments." Zen says its ideal use case is for "Ricardian Contracts," which are real world contracts that have two-way links to smart contracts in a digital decentralized system.  Examples sited include insurance, contract futures, loans, or any other digital monetization of a real world asset and derivatives on those assets.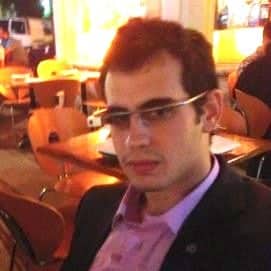 Zen Protocol is said to have the same capabilities as Ethereum, Qtum, Cardano, or any other existing smart contract blockchain, with "enhanced decentralization to lay the foundation on which peer-to-peer applications can be implemented."
"We began our work two years ago with just a concept, and continuously learned from the mistakes of others who rushed to the market," says Adam Perlow, CEO of Zen Protocol Development. "By July of 2017 we had a working blockchain, and by December we had rebuilt the entire codebase from scratch to increase the stability of the platform and ease of future scaling. We are excited to be launching the first block in our chain to help contribute to increased liquidity of capital in various financial markets. Zen Protocol will enable inherently trans-national asset classes that can now run on a borderless financial system."
Zen Protocol says it has already begun a working use-cases through a partnership with VinX, a digital platform that intends to bring blockchain to the wine industry. VinX will utilize Zen Protocol's technological and financial capabilities to allow wineries to create wine futures.