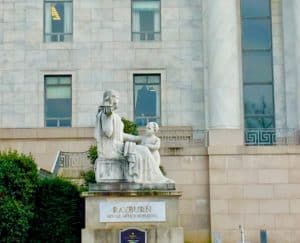 The House Financial Services Subcommittee on Terrorism and Illicit Finance has updated on witnesses for the hearing entitled "Countering the Financial Networks of Weapons Proliferation." The hearing will take place this Thursday, July 12, 2018, at 2:00 p.m.
According to the Subcommittee, the following witnesses will testify:
Mr. David Albright, Founder and President, Institute for Science and International Security
Mr. Tom Keatinge, Director, Center for Financial Crime and Securities Studies, Royal United Services Institute
Dr. Emanuele Ottolenghi, Senior Fellow, Foundation for Defense of Democracies
Ms. Elizabeth Rosenberg, Senior Fellow, Center for a New American Security
The Subcommittee memo states that countering the financing of weapons proliferation is a key foundation of U.S. counter-proliferation efforts. The stages of proliferation financing are fundraising, integrating the funds into the international financial system, and procurement of materials and technology.
While there is no mention of digital currencies in the memo cryptocurrency has recently been a hot topic in regards to money laundering and illicit transfers.
The Hearing will be live streamed on the Committee web site.