Insurtech startup Hippo Insurance announced on Tuesday experienced substantial growth the past year as homeowners demand a reimagined way insurance is developed, bought, and serviced. The firm reported it has topped $10 billion in total insured property value and tripled written premiums quarter-over-quarter.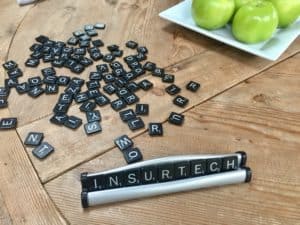 As previously reported, the insurtech platform notably offers homeowners (H03) and condo insurance (H060), managing product design, pricing, underwriting, marketing, support, as well as the technology and data platforms that power its service. It partners with TOPA Insurance in CA to act as the carrier to back policies. Hippo also reported it recently teamed up with Comcast to help residential customers save on their annual home insurance premiums and enhance coverage beyond what traditional home insurance policies offer through the use of integrated IOT home safety devices. Hippo's Sizeable Growth By The Numbers:
Total insured value is over $10 Billion
Renewal acceptance holds steadily above 90%
Tripled growth in direct premiums written quarter-over-quarter
In the past six months, Hippo has increased its coverage area from 10% of the U.S. population to 40%, launching into 8 new states
Loss ratio performance — has been below industry average, attributed to Hippo's core underwriting fundamentals, use of data and AI engines and ongoing monitoring of customers homes via data.
Speaking about the company's growth, Assaf Wand, Co-Founder and CEO of Hippo, stated:
"Customer care is at the core of everything we do at Hippo, from eliminating process inefficiencies and outdated policy provisions through a user-friendly digital platform and modern product, to incentivizing our licensed sales team against positive customer reviews. This is about cutting the fat and creating insurance products that are not only more valuable, but less expensive. We pass savings onto the customer in the form of lower premiums, by leveraging a modernized infrastructure which also reduces risk and regularly save clients up to 25% on home insurance."
Hippo added it has doubled its staff in 2018, and today expands its senior leadership in both executive hires and newly appointed board members.