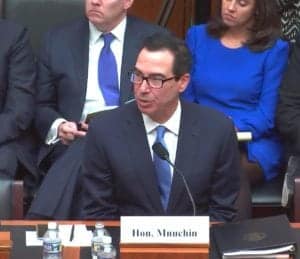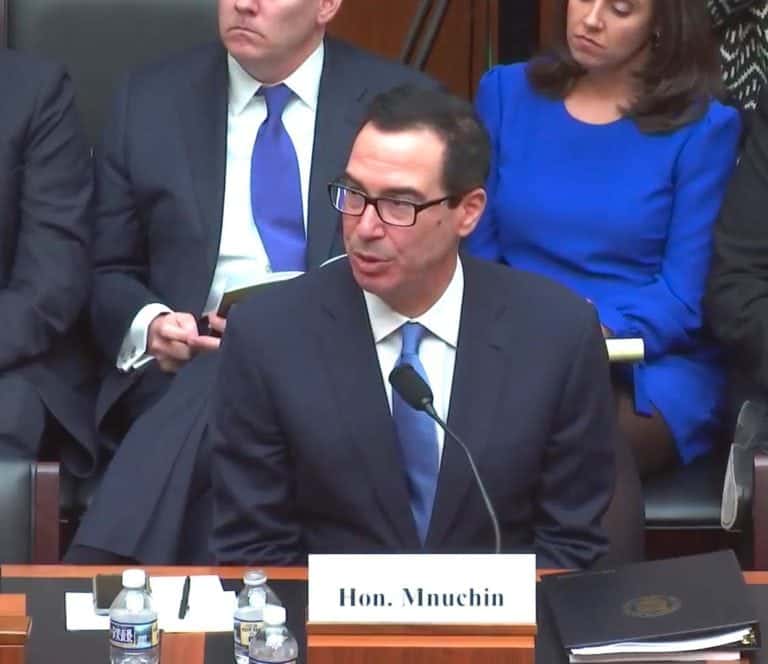 Steven Mnuchin, the US Secretary of the Treasury, will testify before the House Financial Services Committee tomorrow (July 12) at 10AM ET.
According to the Committee memo, Mnuchin may be expected to discuss:
any progress made in reforming the International Monetary Fund (IMF)
the status of efforts to reform the international financial system
the compliance of countries that have received assistance from the IMF with agreements they entered into as a condition for receiving IMF assistance
the status of implementation of international anti-money laundering and counterterrorist financing standards by the IMF, the multilateral development banks, and other multilateral financial policymaking bodies.
As Treasury has been deeply engaged with a regulatory approach regarding cryptocurrency it is quite plausible this will be a topic of conversation.
The Hearing will be live streamed on the Financial Services Committee web site.