Citizens Financial Group, Inc. (NYSE: CFG) announced earlier this week the launch of Citizens Access, a nationwide, direct-to-consumer digital bank. According to the banking brand, this new online platform offers compelling deposit products to serve an increasing number of digitally-savvy customers who value the unique benefits and convenience of a digital bank. Citizens Access safely and securely offers Member FDIC-insured online savings and CD accounts with attractive rates and no fees.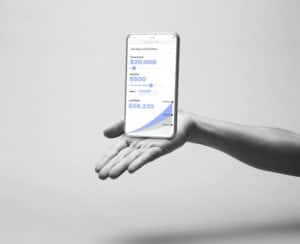 While sharing details about the digital bank, John Rosenfeld, President of Citizen Access, stated:
"Over the last several years, direct bank deposits have grown six times faster than deposits at traditional banks as consumers have sought innovative new ways to save money. To address these evolving customer needs, we designed Citizens Access to provide an exceptional digital experience where every task is intuitive and easily accomplished, even on a mobile phone."
Citizens Access' customers will be able to open and fund a new account in five simple steps that take fewer than five minutes to complete. Everything can be done either on a mobile device or computer and every aspect of the experience is digital. All documents will be delivered electronically to customers in a secure manner. Citizens Access also provides savings tools to customers to help them think creatively about how to save. Rosenfeld also revealed:
"The industry is seeing a renewed interest in CDs as consumers turn their attention to digital-savings' products. After ten years of declining popularity with consumers, recent trends have shown that CD growth have begun to outpace savings and MMA growth. Citizens Access is initially offering differentiated CD offerings and we want to help consumers understand how to best utilize these products in their savings plans."
Citizens Access has eliminated all fees to make things easier for its customers while offering them even greater value to help them achieve their savings goals. The bank added it will be marketed outside the current branch footprint and will operate separately from the current retail offerings.