Paidy, Inc., a Japan-based post-pay credit account company, announced on Thursday it secured $55 million through its Series C funding round, which was led by ITOCHU Corporation with participation from Goldman Sachs. The company reported combined with its two previous Series A and B rounds, the C series round funding brings its total amount of capital raised to $80 million.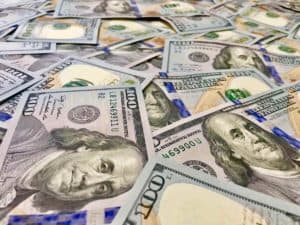 Founded in 2008, Paidy claims to be a fintech leader that delivers careless payments and other financial services to mass market and business. The company noted its solutions are at the forefront of revolutionizing online and mobile payments, peer-to-peer (p2p) transfers, personal finance, and merchant settlement. Paidy also claimed it started Japan's first instant post-pay credit service for e-commerce customers in October 2014. Its platform does not require any pre-registration or credit card to use ad Paidy consumers purchase products online using only a mobile phone number and email address. As of June 2018, there are more than 1.4 million Paidy accounts in use.
Speaking about the investment and the company's growth, Russell Cummer, Founder and Executive Chairman of Paidy stated:
"We are extremely honored that Paidy's business concept was highly valued by one of Japan's most prestigious business conglomerates, ITOCHU. Through this tie-up, we expect to launch new merchants in order to deliver Paidy's frictionless and intuitive financial solution to a much broader audience. Furthermore, by adding new payment functions and diverse financial services, thereby making our customer attachments much more robust, we aim to promote our vision of removing barriers and creating unique consumer experiences to as many people as possible."
Paidy added it expects to grow its customer base to 11 million accounts by 2020.