P2Binvestor (P2Bi) has formed a new partnership with Amalgamated Bank to allow businesses a new way to access growth capital. Amalgamated Bank is described as a "socially responsible bank" which is based in New York. Amalgamated  recently acquired New Resource Bank – a financial firm that already had a relationship with P2Bi.
The agreement allows the online lender to provide access to financing for early-stage Small- to Medium-sized Businesses that typically would not qualify for bank financing. The agreement allows Amalgamated to grow their commercial and industrial loan portfolio, build relationships and fund businesses who do not yet qualify for traditional bank financing, while allowing P2Bi to provide lower rates to clients with the senior funding position coming from the bank. P2Bi also obtains access to a larger pipeline of potential clients who already have an existing relationship with Amalgamated Bank.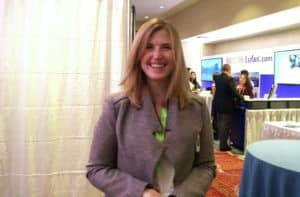 Krista Morgan, co-founder and CEO of P2Bi, called the partnership an important step in validating their bank partnership program.
"Our technology, combined with Amalgamated's record of success, allows us to provide affordable, scalable financing options to up and coming brands across the country. In addition, we're proud to partner with a socially responsible company that shares similar values not only with us, but with many of our clients."
Keith Mestrich, President and CEO of Amalgamated Bank, said they are dedicated to developing innovative financing solutions for mission driven companies.
"We are especially proud to work with emerging small businesses, which are often the businesses driving change in their industries and communities. Yet they are also often excluded from traditional financing opportunities. By partnering with P2Bi, Amalgamated is able to help these businesses access capital they might not have otherwise has access to – and in turn grow their business and their impact."
Last month, P2Bi announced that it had secured more than $17 million in a combination of debt and equity to fund its growth mostly for its bank partnership program. P2Bi is an online lender that can lend to growing businesses that don't qualify for a traditional commercial line of credit.

Sponsored Links by DQ Promote