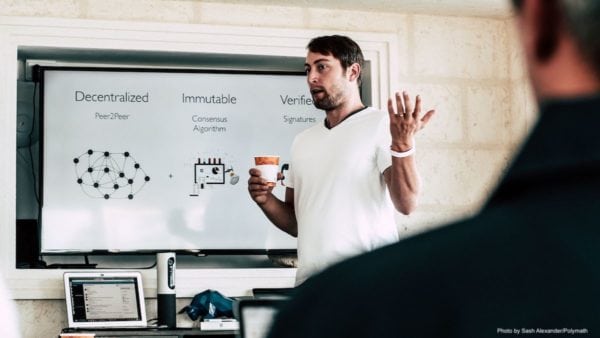 Earlier this month, CI reported about a gathering taking place in Barbados that incorporated a grouping of emerging security token firms. The goal of this meeting was to attempt and establish a standard by which securities could be offered on blockchain thus reducing sector fragmentation and aiding growth.
While the initial coin offering (ICO) market has been fueled by rampant speculation that, too frequently, included unachievable offerings or simply bogus ICOs, issuing securities on blockchain is a different matter altogether. Distributed ledger technology has the potential to empower a new era of securitization and investment opportunity if the industry gets it right and provides a compliant and fully regulated sector. Industry pioneers understand this fact but as with any nascent technology there is jostling as to which direction should be pursued. No one wants to be the Betamax in a formatting battle.
So what was accomplished during the Securities Token Roundtable in Barbados? Is there anything to show from the weekend brain storming session?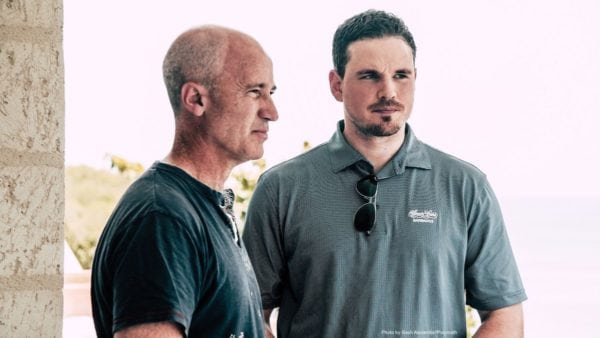 CI has learned that the Roundtable, which was organized by Polymath, brought together key constituents in the securities token compliance issuance and secondary trading industry, including key service providers. The Roundtable was said to have engaged some of the best minds in the space all gathered together to solve one problem for the first time.
Participants included representatives from law firms, KYC / AML providers, tax consultants, qualified custodians, exchanges / alternative trading systems, investment platforms, and transfer agents, joined investors, business leaders, and developers.
The Roundtable was convened under the guidance of Fabian Vogelsteller, co-author of ERC20 and author of ERC725 / ERC735, which are common standards for Ethereum blockchain tokens, identity and third party claims, respectively. The Roundtable had a simple goal: to establish an Ethereum Improvement Proposal (EIP) for the standard of security tokens on the core protocol.
A real world example of the mission is to create a security token standard that can be issued and traded in compliance with securities regulations around the world. This is a fairly tall task as securities regulations change from each jurisdiction but it is not impossible.
Standards establishing a common interface make it possible to build a broader ecosystem designed to further the reach and capabilities of the tokenization of assets. There are many reasons that you need a standard to govern complex interactions of securities on the blockchain.
Transfer restrictions are one of the most complex part of security tokens. They're also critical.
Any system that tokenizes assets and doesn't have a clear system for controlling transfers could run afoul of regulatory agencies. A standard for security tokens smart contracts can give the community tools to ensure that KYC / AML information that verifies buyers and enforces regulations on all buy and sell orders.
A standard could give security token exchanges tools to automatically enforce the buy and sell restrictions associated with the security issuance regulation (6/12 months hold for Regulation D, 40, etc. days for Regulation S, etc.) across multiple marketplaces.
Standards also empower the broader development community. An established standard makes it much easier for someone to create modules designed to automate and bring transparency to other functions associated with securities. This could apply to many areas, such as dividends distribution or voting rights. When these modules are compliant with a widely-adopted standard, it's easier for them to see wide adoption, too.
The securities token roundtable expects to engage with global regulators once they have a draft standard to present. This includes agencies such as the US Securities and Exchange Commission, UK Financial Conduct Authority and FINMA in Switzerland.
Anyone developing a security token standard must keep regulatory agencies in mind as they work. The ideal standard will follow existing regulations to prevent fraud and financial harm, yet be flexible enough to accommodate future developers in regulation (Regtech). The standard will build a good baseline for key smart contract features which may be extensible via modules to apply to any regulatory market.
As for a timeline on the development of a standard, the Roundtable continues to document the feedback and input from the community that participated in the gathering. We expect to have a proposed standard in a few weeks. Once the document is made public, it is expected that the entire Ethereum community will have the opportunity to review the proposal.
During the feedback period, platforms and other industry participants who were at the Securities Token Roundtable will continue to collaborate on the implementation of the interfaces as defined.
If or when a standard is accepted, the Roundtable participants may be expected to work to enforce the issuance and trading rules established. Transparency is paramount and the group should continue to advocate, on behalf of the industry, for the broad adoption of the standard to protect investors, provide compliance with regulators, and decrease barriers for others to enter the space.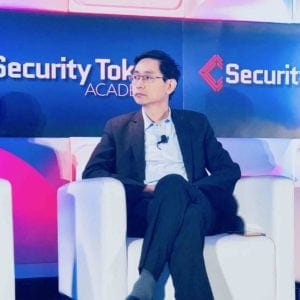 We reached out to Jor Law, one of the participants in the Roundtable who is a corporate/securities attorney, founder of VerifyInvestor, a blockchain platform advisor and also a CI contributor. We asked Law if he believes that blockchain based securities the future of all capital formation?
" Capital formation has evolved over the past three centuries, and there's no reason why it won't continue," explained Law. "There are clear benefits to applying blockchain technology to the securities industry. We see blockchain as the latest iteration that will make markets more reliable, transparent, and efficient. We see that nearly all of the key players in the securities market are already formulating blockchain strategies for their business, so it's a trend that's unlikely to go away, and it's important to establish a standard for interoperability.  We're excited to see what develops around this standard over the coming months."
Sponsored Links by DQ Promote