European P2P platform Robo.cash, which offers automated investments in the portfolio of the lending companies, has reportedly facilitated funding of half a million loans totaling over €40 million on the heels of reaching a $4M in attracted investments milestone and entrance into Kazakhstan through its partnership with alternative lender LLP Zaymer.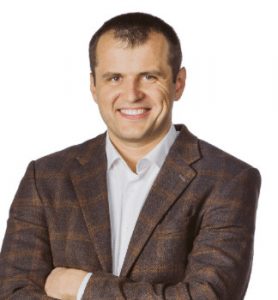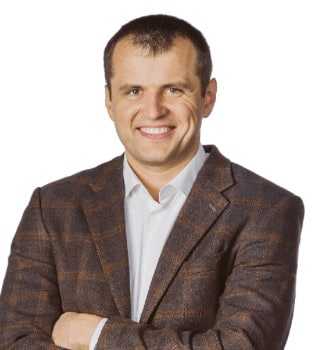 "Results of Robo.cash directly reflect the success of our lending companies in Spain and Kazakhstan which both demonstrate a strong growth in their markets that could have been nearly impossible without marketplace funding," indicated Robo.cash Founder Sergey Sedov.
The Latvian platform marked the results of its work in the first six months in 2018, noting that €1.5 million was attracted with an increase of 35% YoY in H1 2018; the total volume of funds raised since the launch of the platform has now exceeded €4 million. With regard to loans funded through the platform Robo.cash, investors financed €21.3 million and earned €214,000 in H1 2018. In total, more than half a million loans have been financed which comprised €41.4 million and resulted in €350,000 of return paid to investors. Such a turnover of funds can be explained by a short term of loans provided by the lending companies which is 20 days on average.
[clickToTweet tweet="Latvian P2P Lender @Robocash1 celebrates newest milestone. #fintech" quote="Latvian P2P Lender @Robocash1 celebrates newest milestone #fintech"]
"There is an obvious positive outcome for business but we believe that today's P2P lending brings much more advantages to the society providing the opportunity to have a better financial inclusion for the underserved people and to meet needs on a higher return on investments," added Sedov.
Recent Robo.cash research indicates growing European interest in investments with a higher return due to stagnating interest rates on bank deposits. Young generations are increasingly using P2P platforms; the majority of Robo.cash investors who joined the platform in H1 2018 were represented by the age group of 18-39 years old – 67.3% (H1 2017 – 54.5%) with a smaller number in the age of 40-59 years – 30.1% (H1 2017 – 41.0%) and older 60 – 2.6% (H1 2017 – 4.5%). According to the results of June 2018, there were 2,963 registered users on the platform in total, while the share of investors no older than 39 years amounted to 64%.
Crowdfund Insider reached out to Sedov about this research, his perspective on the market and continued growth in the sector.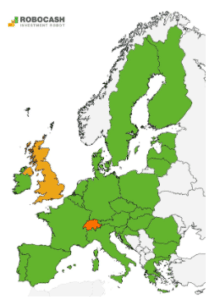 "The key reason for rapid growth of P2P lending in Europe and globally remains the same: stagnating interest rates on bank deposits make investors look for higher returns on assets. In this regard, there is a growing attention to international financial projects with a special focus on the fast-developing markets of Eastern Europe, Asia and Africa, which are in need for additional financing and able to offer higher returns for investors," wrote Sedov. Overall alternative lending in Europe is going through a crucial stage of development caused by formation of common regulation for the EU market, PSD2 in force which has enabled information exchange between services and banks, and the increased number of international business projects, greatly facilitated by development of digital technologies."

[clickToTweet tweet="'The key reason for rapid growth of P2P lending in Europe and globally remains the same: stagnating interest rates on bank deposits make investors look for higher returns on assets.' @Robocash1″ quote="'The key reason for rapid growth of P2P lending in Europe and globally remains the same: stagnating interest rates on bank deposits make investors look for higher returns on assets.' @Robocash1″]

Where does Sedov see opportunities for disruption for Robo.cash?

"Attention to customers and meeting their growing need for fast and convenient financial services drives companies to automate and simplify key processes in order to speed up transactions and increase return on investments, so disruption will be primarily facilitated by a data-driven approach with a broader usage of artificial intelligence and Big Data, as well as the development of blockchain that will help to provide a comprehensive and effective customers service in a new way."

Sponsored Links by DQ Promote