Crossflow, a working capital marketplace for corporates and their supply chains, announced positive annual results. Launched in 2014, the Brexit neutral platform (Crossflow is domiciled in the Republic of Ireland) aims to allow financial institutions to cost-effectively finance corporates and suppliers in a click. Crossflow, a member of London Stock Exchange Group's business support and capital raising programme ELITE, has grown its turnover from £885K in 2016 to over £20M in 2017 and claiming to be one of the fastest growing fintech platforms globally, and also the closest to profitability, reporting a nominal loss of only £401K.
Updates, Series A, Exclusive Comments from CEO Tony Duggan: @CrossflowP #fintech
Click To Tweet
After receiving "significant" investment from Calibrate Management during a 2016 seed funding round, Crossflow is now undertaking a £3M Series A Round to continue its growth strategy. According to Crossflow CEO Tony Duggan, Crossflow has plans for a "big push into Europe in 2019. We've already won our first German corporate and solid plans for EU and Asia growth."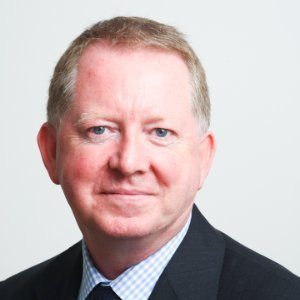 "Our approach to the UK market was to identify corporates where Fintech would make the most difference. We've commissioned a research company to replicate this work across 5 EU countries, including Spain, so that we can then target them in the same way in Q4/2018," Duggan shared with Crowdfund Insider. "Plus we are doing the same in Hong Kong and Singapore where the large global sourcing hubs are based. Right now we're recruiting a further 5 business dev execs to support EU growth and a further 3 in Asia. All the above with a big marketing push."
Crossflow has experienced an exceptional growth period of growth and sees itself as strongly positioned to scale even more rapidly and capitalize on the changing market dynamics and growing sector demand.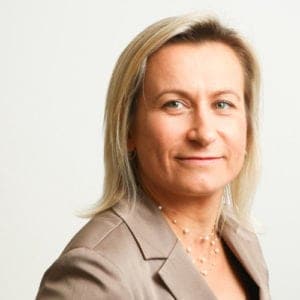 "If the traditional banks can see fintech companies doing something better, cheaper and faster they are more than ever willing to partner with us," stated Crossflow COO Magda Rozczka. "If, we are all open-minded to the possibilities of working together, the opportunity here is endless."
The platform posted the following research:
The supply chain finance market in the UK alone is estimated to be worth £46B
The market is expected to grow by ~15% with further acceleration from Brexit
London is the fintech capital of Europe, with 53% of European fintech deals happening in the capital
'On the supply side, we have seen a retrenchment by banks from supply chain finance as the cost to service the market is too high for them...' @CrossflowP #fintech
Click To Tweet
With regard to changing market dynamics and growing sector demand, Duggan explained,
"Crossflow did a lot of research in 2017 on the factors that are impacting the supply chain finance market. On the supply side, we have seen a retrenchment by banks from supply chain finance as the cost to service the market is too high for them, and also they are wrestling with ongoing changes in regulation, which means that the provision of e.g. overdrafts is being steadily withdrawn as they don't fit the asset classifications of Basel 3."
What about the demand side?
"But on the demand side, we are seeing demand for supply chain finance increasing as bank lending to SMEs has reduced, tax authorities are becoming more aggressive about payment, and payment terms are being extended," explained Duggan. "Effectively many SMEs have lots of debtors on their books owing them money, (typically 28% of an SME's assets are debtors), but very little cash, so when the taxman does come calling it's causing them real problems."
When asked how Crossflow will specifically take advantage of a supply chain finance sector that is ripe for fintech disrupters and the rapidly changing market, Duggan responded,
"At Crossflow we're really big into that whole mantra of creating conditions for success, so against these market dynamics we offer on the supply side, what one bank describes Crossflow as the 'pipework they had always dreamt of to enable them to push finance back into supply chains through our low cost model, and actually help them generate revenue and profitability from doing so."
'At @CrossflowP we're really big into that whole mantra of creating conditions for success...' #fintech
Click To Tweet
Duggan explained further,
"We do this through our working capital marketplace which enables Financial Institutions to select corporates and then become part of the marketplace providing finance to that corporates suppliers, on a totally discrete basis (the identity of our funders is never disclosed)… [This] creates funding capacity and on the demand side, suppliers to those corporates can then click anytime they want to receive finance on a transaction and Crossflow's distribution algorithms gets them the best price for their requirement with the money in their bank accounts in less than 48 hours."
As mentioned above, Crossflow is in the midst of a £3M Series A funding round.  What distinguishes Crossflow from its fintech peers?  Why opt for an investment in Crossflow?
"The big difference's between Crossflow and old school supply chain finance is that we're a single global solution for corporates. They connect to us through our API's in a few hours and their suppliers can activate their accounts in a click and accessing finance in a completely different way which is flexible, user friendly and cost efficient," explained Duggan via email. "Our P&L is our ultimate measure and the rapid growth we have experienced illustrates the appetite for Crossflow as the leading disrupter. Our tech is smart which enables us to operate as the whatsapp of the fintech world (our team is less than 15- whatsapp is 55). In the same way that corporates routinely use Whatsapp, we see Crossflow, by connecting up financial institutions, corporates and their suppliers as creating that win-win for everyone."
Have a crowdfunding offering you'd like to share? Submit an offering for consideration using our Submit a Tip form and we may share it on our site!