Flywire, a U.S.-based fintech firm that provides global payment and receivable solutions for education, healthcare, and commercial enterprises, announced on Thursday it secured $100 million through its Series D funding round, which was led by Temasek, an investment company headquartered in Singapore, and with participation from existing Flywire investors including Bain Capital Ventures and F-Prime Capital.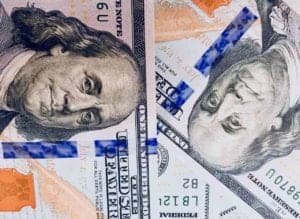 Founded in 2009, Flywire describes itself as a provider of global payments solutions, connecting its clients with other businesses and consumers worldwide. The company reported it provides a comprehensive suite of payment products such as OnPlan, a domestic billing and payment solution that uses secure payment technology for pre-collection and payment plans. Its collection network also provides clients the flexibility to accept payments from more than 220 countries and territories, and in over 100 currencies. Flywire has notably processed more than $8 billion for over 1,400 clients in business, education, and healthcare. 
Speaking about the investment round, Mike Massaro, CEO of Flywire, stated:
"Our strong growth is a direct result of our ability to solve the difficult pain points that exist in complex payment processes. By taking the friction out of initiating, processing and reconciling large-sum international and domestic payments, we empower our clients to capitalize on their business opportunities and optimize their customer relationships. The potential for Flywire is massive and the additional investment and guidance from Temasek will help us take full advantage of it."
Matt Harris, Managing Director at Bain Capital Ventures
"Mike and his team have identified a huge market opportunity in the payments and receivables space that will continue to expand rapidly as digital erases economic borders. The company has consistently outperformed expectations and demonstrated its ability to run and grow a global business at scale. The addition of Temasek optimizes their ability to capitalize on that opportunity and provides really valuable insights into the fast-growing Asia-Pac market."
Flywire added it plans to use the new investment to accelerate its growth in North America, Europe, and Asia-Pacific while also establishing a foothold in emerging markets such as Latin America, the Middle East, and Africa.