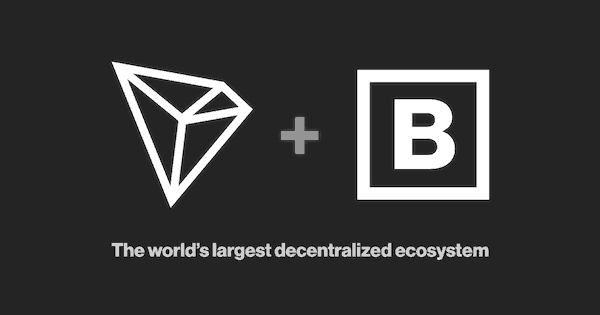 Blockchain tech startup TRON reportedly had a productive week – the company not only declared it now has more than 100 million users on its platform but also revealed it has acquired software company BitTorrent. Founded in 2017, TRON describes itself as a company dedicated to building the infrastructure for a "truly decentralized internet." The company noted it also aims at operating in a decentralized manner as a blockchain platform but is in need of users at the moment. TRON's acquisition of BT helps with the realization of this specific milestone.
Speaking about the acquisition of BitTorrent, Founder and CEO of TRON, Justin Sun stated in a blog post:
"Created in 2001, the BitTorrent protocol is a file sharing communications protocol based on a peer-to-peer network. It is the first decentralized Internet protocol with large-scale global application. Even today, the BitTorrent protocol retains its status as the world's largest decentralized protocol, once transmitting 40% of daily Internet traffic. BitTorrent created and shaped the protocol, with 70% of BitTorrent users using the product. The company aims to decentralize the Web by promoting and further developing the BitTorrent protocol."
Sun also reported that the BitTorrent acquisition incorporates TRON's "All-In Decentralization" strategy. He noted that TRON and BitTorrent share the same vision for a decentralized Web and he believes that BitTorrent will gain new life from integrating into the TRON ecosystem, and TRON will continue BitTorrent's protocol legacy.
"Through this acquisition, BitTorrent and TRON will combine forces, with the TRON US team merging with the BitTorrent team. BitTorrent possesses world-class technical talent and solid experience in decentralized protocol technology. Combining the robust capabilities of the two teams will take the technology behind the TRON ecosystem to a whole new level."
Sun went on to add:
"With the integration of BitTorrent, TRON aims to liberate the Internet from the stranglehold of large corporations, give data rights back to the individual, and reignite the early 21st century vision of a free, transparent, decentralized network to connect the world, because the internet belongs to the people."
Sponsored Links by DQ Promote