DCEX, a U.S.-based cryptocurrency marketplace for retail and institutional investors, today announced registration is open to the first digital currency exchange to utilize XRP as its exclusive base currency. Founded in 2017, DCEX describes itself as a next-generation crypto-to-crypto marketplace, with all currencies trading against XRP as a base currency.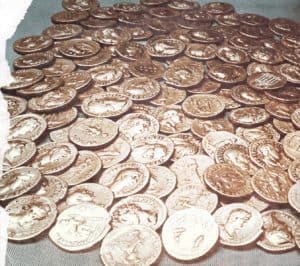 According to DCEX, clients will be able to trade a total of 15 coin pairs – XRP, Bitcoin (BTC), Litecoin (LTC), Ethereum (ETH), Bitcoin Cash (BCH), Bitcoin Gold (BTG), Ethereum classic (ETC), OmiseGo (OMG), EOS (EOS), DASH (DASH), Tron (TRX), Monero (XMR), VeChain (VEN), IOTA (IOTA), ZCash (ZEC), and stable-coin TrueUSD (TUSD), with plans to add Neo (NEO), Cardano (ADA), and more pairs in the coming months. The platform also offers access to all ten coins listed in the Bloomberg Galaxy Crypto Index (BGCI) in one location. Other features include:
Arbitrage among currency pairs on different exchanges: XRP as a base currency allows for seamless, high-speed transfers between exchanges to take advantage of price inefficiencies.
Faster execution times with lower latency: Allows for a very rapid transaction volume with a network designed to facilitate up to one million transactions per second.XRP blockchain transactions are also typically settled in under four seconds, allowing for faster multi-exchange strategies and providing a speed advantage over other money movement options.
High frequency crypto trading: Advanced participants can easily connect to APIs to facilitate high-frequency crypto trading strategies.
Increase of overall liquidity in cryptocurrency space, using the XRP protocol: Availability of novel currency pairs allows for new conversion pathways for market participants and gives traders easy ways to access many of the top cryptocurrencies.
Lower transaction fees: Market participants will be able to rapidly move XRP between DCEX and other marketplaces at a low network transaction cost as XRP protocol withdrawals allow for lower costs.
Margin trading: Traders can increase returns when leveraging their investment to take advantage of trading opportunities as they arise.
DCEX is notably powered by blockchain exchange technology company AlphaPoint. The platform noted:
"Through its secure, scalable, and customizable distributed ledger platform, AlphaPoint enables customers like DCEX to launch and operate markets. Its proprietary distributed ledger technology provides a highly-secured venue and is the technology backbone for DCEX's exchange to have a processing capacity of nearly one million transactions per second."
DCEX added that the platform is set to open in the upcoming weeks.