Medici Land Governance, a subsidiary of Overstock (NASDAQ:OSTK) has signed a Memorandum of Understanding (MOU) with the government of Zambia. The agreement is for Medici to provide a land governance program that collects and secures property ownership information using blockchain. The MOU was signed by Trevor Kaunda, Permanent Secretary of the Ministry of Land and Natural Resources in Zambia.
According to Overstock, Zambia – like many other developing nations – is challenged with efficient and accurate land registry. This creates a problem when it comes to ownership and property rights. Of course, this also makes it difficult for governments to collect taxes but clear property ownership and transfer is beneficial for the population as well.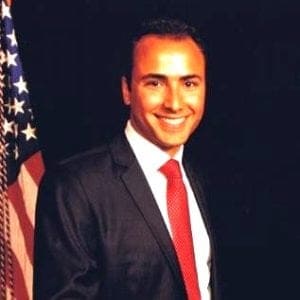 Dr. Ali El Husseini, CEO of Medici Land, called the partnership "momentous" and a "game changer."
"At Medici Land Governance, we believe that the first step toward reducing global poverty is to build a secure and stable way to record land and property rights, and using our expertise in blockchain, mobile apps, and other technologies, we are building the technology that can do that. I look forward to a future where all land and property services — including utility payments, national and municipal tax collections, and mortgages — are managed on a secure, user-friendly system that provides equal access for all people," El Husseini stated.

The company has agreed to deliver to the Ministry certificates of title in digital and printed form by November 30, 2018 – which is coming up quite soon – to serve as proof of concept for a systematic, streamlined process to scale up the country's land titling program.
Plans for the full scope of the project include developing a blockchain-based land titling program that includes a mobile platform and capabilities for mobile payments.

Dr. Patrick M. Byrne, founder of Overstock called the agreement with Zambia a "tremendous leap toward a global economy that achieves trust through technology to the benefit of all people."

Medici Land Governance was founded in 2018 and is the 14th portfolio company in Medici Ventures, Overstock's blockchain technology accelerator.

Sponsored Links by DQ Promote