A Conservative UK member of parliament appears to have abruptly resigned from two crypto-related advisory positions after the Financial Times revealed he was by being secretly paid in crypto for his services.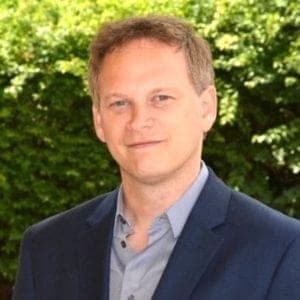 Up until yesterday, Grant Shapps, MP, was not only an advisor to an ICO (initial coin offering) project called OpenBrix, he was also co-chairman of the the All-Party Parliamentary Group on Blockchain.
Shapps established the working group with a fellow Conservative MP with in 2017 with the goal of promoting "blockchain tech" in Britain.
According to OpenBrix CEO Shahad Choudery, the consultant's contract Shapps signed with OpenBrix would have seen him receive around 8 million OpenBrix tokens, worth an estimated $3.7 million dollars on open markets.
According to the Financial Times, "In the register of members' financial interests, the MP (Shapps) had listed this role as 'unpaid.'"
All Shapps had to do in exchange for the tokens was write an article about OpenBrix and attend a single event for the company. He did both.
OpenBrix CEO Choudery is also full-time civil servant at UK Export Finance. Choudery's proposed "decentralised property portal" is set to ICO in December at 46 cents at token.
One of the project's co-founders, Adi Ben-Adri is, a permanent 'expert advisor' to the All-Party Parliamentary Group on Blockchain.
According to the FT, Shapps, who has admitted to mining Ethereum in his garage, has been a locus of controversy in the past.
In 2015, he resigned from his position as chair of the Conservative party while embroiled in a bullying scandal. He has also been criticized for his involvement in get-rich schemes.
Shapps explained his latest resignation as resulting from "overstretch."