Orig3n, Inc., a Boston-based biotech company and Chinese insurtech ZhongAn Online P&C Insurance Co., Ltd. (6060.HK), announced earlier this week they have formed a partnership to bring health tech solutions to Chinese consumers.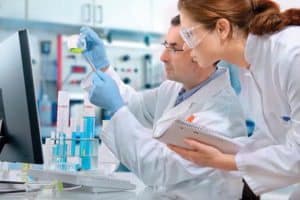 According to Orign3n, ZhongAn will now supplement its insurance offerings with the introduction of healthcare solutions including a suite of DNA tests to their extensive customer base of nearly 500 million people, and to the China market as a whole. The product suite will also be backed by Orig3n's knowledge of genetic testing applications.
Robin Y Smith, CEO of Orig3n revealed that with the company's strong knowledge base and IP, along with ZhongAn's brand awareness and extensive reach, he and his team are confident that the companies will make a significant impact in China. Liu Haijiao, President of Life Sciences at ZhongAn also commented:
"We had been looking to complement ZhongAn's product suite with health tech solutions to meet evolving consumer demands and identified Orig3n as the ideal partner due to its technology and industry-leading mobile platform. We look forward to partnering with Orig3n to provide innovative new products for our customers and the broader China market."
The two companies added that they also agree to establish a new laboratory in Shanghai, which focuses on the application and innovation of healthcare technologies.
ZhongAn raised US$1.5 billion during its oversubscribed IPO on the Hong Kong stock exchange in late 2017. The company currently offers insurance products and solutions in lifestyle consumption, consumer finance, health, auto, and travel. ZhongAn launched its fintech incubator, ZhongAn Information and Technology Services (ZhongAn Technology) in 2016.