Finicity, a provider of real-time financial data aggregation and insights, announced on Wednesday it has signed a data sharing agreement with Capital One. According to Finicity, the agreement will enable Capital One customers to securely share financial data with the third-party apps and services that Finicity supports in a way that is safe, secure and within their control.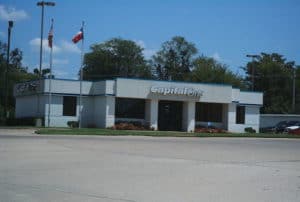 Finicity reported that establishing a formalized API integration with the bank allows the broader FinTech and financial services community to more securely automate needed financial account data while delivering a variety of apps and services for financial management.
"The result is significant time savings, added stability and greater accuracy. Capital One customers will also have increased control over how and when their data is used.  This secure access to data provides the ability to have an on-demand and accurate view of their finances."
Speaking about the agreement, Becky Heironimus, Managing Vice President of Enterprise Digital Products and Data Connections at Capital One, stated:
"Technology is enabling us to bring waves of new financial tools into the marketplace. We know many of our customers actively use and rely on third-party services to help them manage and track their finances, and we appreciate the value these services provide. Our agreement with Finicity helps our mutual customers take full advantage of their platform. Through the API, our mutual customers can securely connect with thousands of leading fintech applications and enable access to accurate account information that gives them control and transparency over how and when they choose to share their Capital One financial data."
Finicity went on to add that once the API-based method of data sharing is in place, as customer migrations are expected to start in Q1 of 2019, Capital One customers can directly and securely connect with financial tools and services that use the Finicity financial data API.