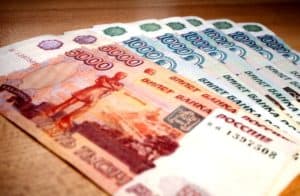 Russian independent news publication Interfax has reported that the owner of a small newspaper in Tatarstan, a state in the Russian southwest, has been fined for carrying a cryptocurrency mining and investment advertisement.
The Eleventh Arbitration Court of Appeal confirmed a prior decision to fine Unity Nizhnekamsk publisher Blumchen Richard Timurovich for running the illegal ad although the initial fine of 50 000 rubles (about $1000 USD) was lowered to an undisclosed amount.
According to a loose translation, the appeal court said the original fine was, "unjustifiably punitive" and did not correspond to the, "gravity of the offence and the degree of guilt of the person brought to justice."
Interfax says the paper came under regulatory scrutiny after employees at the Volga-Vyatka Central Bank of Russia complained they'd come across an ad in Unity Nizhnekamsk offering, "Investing in crypto-currencies: Bitcoin, Ethereum, Zcash," and, "Creating and setting up mining farms."
The National Bank then, "appealed to the FAS," claiming Unity Nizhnekamsk, "committed an administrative offense under Part 1 of Art. 14.3 of the Administrative Code (violation of the advertising legislation by the advertiser, advertisement producer or advertising distributor)."
The appeal court said the fine reduction was suitable because this was the paper's first offence, the business is small, harm was limited, state security was not threatened and there was no property damage.