InstaReM, a Southeast Asia's digital cross-border money transfer service provider, announced on Friday it has appointed Nilesh Pathak as its new Chief Technology Officer. Pathak will reportedly lead the company's technology team, divided between India and Lithuania, driving the firm's technology strategy, architecture, development as well as infrastructure & development operations.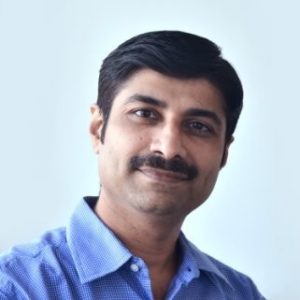 According to the fintech, Pathak brings more than 20 years of experience in building high-quality software. His most recent position was at  JP Morgan Chase & Co., where he managed the more than  200 Regulatory Technology Group for four years. Prior to JP Morgan, Pathak was one of the co-founders of Visualize Technologies (now LBi India). While speaking about Pathak's appointment, Prajit Nanu, Co-founder and CEO of InstaReM, stated:
"Technology is central to our business and we were looking for someone with deep understanding of financial transactions, technology and global regulatory environment. With his strong credentials, I am confident Nilesh will successfully drive InstaReM's technology capabilities to the next level."
Pathak then commented:
"I am quite excited about my new role at InstaReM, a fintech start-up that is disrupting the cross-border money transfer business with its innovative business model. With my extensive experience, I am looking forward to strengthening InstaReM's technology back-end for a frictionless cross-border money transfer experience to individuals as well as corporates and SMEs."
Founded in 2014, InstaReM on a mission to become a global player for consumer remittances and to enable FI's low-value ACH clearing through a single API. The fintech added that by end of 2018 it will be active in 8 markets in Asia-Pacific and 3 in the West.