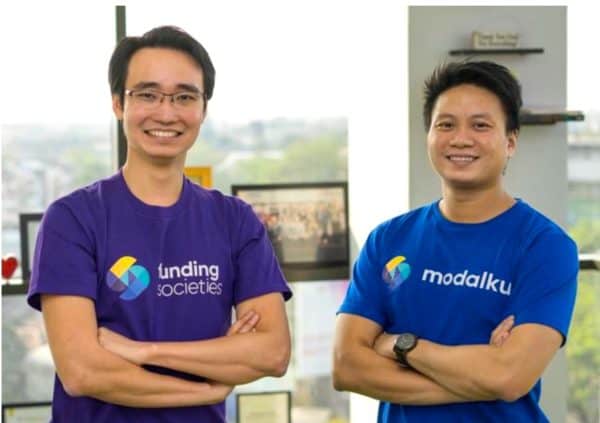 Singapore based Funding Societies, a leading peer-to-peer (P2P) lending platform in Southeast Asia, has topped S$ 200 million mark in total crowdfunded SME loans. Funding Societies notes that this accomplishment arrives just 6 months after crossing S$ 100 million in January of this year. The company shares that during the same period, its investor base has also increased from about 40,000 to 75,000 investors, indicating strong demand to support local SMEs while diversifying their investment portfolio. Funding Societies works with both retail and institutional investors to provide the loans.
Kelvin Teo, Co-founder and CEO of Funding Societies, commented on the milestone;
"It took 30 months to achieve our first S$100M and 6 months for our second S$100M. But the industry is still nascent. We continue to focus on serving SMEs' and investors' needs."
Teo was recently recognised amongst the Top 200 Fintech influencers in Asia. He also co-chairs the Marketplace Lending Committee by Singapore Fintech Association.
Currently, Funding Societies operates in Singapore, Malaysia and Indonesia providing access to finance with loans ranging from just S$5000 to S$2 million. Via their digital marketplace loans may be approved in as little as two hours with funds transferred in 24 hours.
Investors who lend to the SMEs through the platform receive up to 14% interest in returns and can invest starting from just S$ 20 per loan.
Funding Societies claims a pretty impressive success rate with loans having achieved a default rate of less than 1.5%.
Funding Societies references an SME Development Survey by DP Information Group that states 35% of SMEs in Singapore surveyed in 2017 face finance-related issues, up from just 14% in 2015. The company says the problem is exacerbated by the fact that 81% of these Singapore SMEs are experiencing delayed payments from their customers, a jump from just 14% in the previous year.
In 2016, Funding Societies launched FS Bolt, a mobile app-based loan meant for micro and young businesses.
Funding Societies says it was the first Fintech firm to adopt MyInfo under GovTech's initiative, to simplify SMEs' loan application process.
In recent months, Funding Societies has introduced Property-backed Secured Loans.
The company states that most SMEs they have funded do not receive adequate financing through traditional options. Others have existing bank loans but approach Funding Societies for fast and short-term bridging loans. The speed of crowdfunding is fast with loan campaigns getting funded within minutes for small loans to a few hours for larger loans. Funding Societies explains that efficient crowdfunding reflects a strong demand by local investors and provides SMEs access to funds in a shorter time frame.
Not too long ago, Funding Societies raised US $25 million in a  Series B funding round led by SoftBank Ventures Korea. The round is believed to be one of the largest for a peer-to-peer lending platform in Southeast Asia.
The funding round was supported by global and local investors like Sequoia India and Golden Gate Ventures.
Funding Societies has earned multiple awards and recognitions. Its Indonesian entity Modalku won the Global SME Excellence Award from United Nations' ITU Telecom late last year. Funding Societies earlier won the Fintech Award from Monetary Authority of Singapore (MAS) and was recently recognised among the Best 50 Companies to Work for globally by Silicon Review.