In July CipherTrace published a report on crypto theft and money laundering during Q2 2018 detailing a spike in crypto crime as thefts of digital assets via wallets and exchanges jump in value; as one may expect, money laundering is also a growing problem.  The CipherTrace 2018 Q2 Cryptocurrency Anti-Money Laundering Report says that 3X more cryptocurrency was stolen from exchanges in the first half of 2018 than in all of 2017. The report also says Cyber extortionists, the dark web and ransomware crooks prefer Bitcoin for their cryptocurrency payments. The crypto sector is seeking how to address this multi billion dollar problem.
According to Altcoin.io, hackers have stolen almost $10 billion in Bitcoin in the last few years, and centralized exchanges are to blame.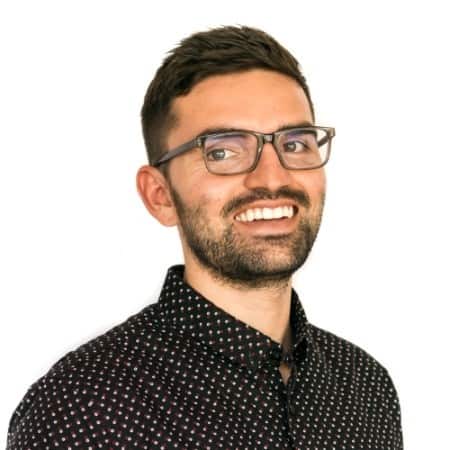 "By holding your tokens in a single vault during each transaction, they create a single point of failure, a weakness hackers can easily exploit. The market wants a secure way to trade," indicated on its Wefunder campaign. "At Altcoin.io, we're building a decentralized exchange that puts safety first: you stay in control of your coins the entire time. Already, 110,000+ traders have pre-registered since September 2017."
Valued at $7M, Altcoin.io is seeking to raise a maximum target goal of $1,070,000 on Wefunder.  At this writing, over $643,960 for Future Equity has been raised by more than 750 investors.
"We believe decentralized exchanges are the future of cryptocurrency and centralized exchanges will soon become obsolete. Our mission is to build an exchange that supports instant, low-fee trades of virtually any token, all secured by the blockchain, that is easy to use for novice and experienced traders alike," indicated Altcoin.io. "With thousands of different altcoins on our network, high liquidity, and an excellent user experience, we hope to become the preferred platform for all traders concerned with security."
[clickToTweet tweet="[email protected]_io 'We believe decentralized exchanges are the future of #cryptocurrency and centralized exchanges will soon become obsolete…' @wefunder" quote="[email protected]_io 'We believe decentralized exchanges are the future of #cryptocurrency and centralized exchanges will soon become obsolete…' @wefunder"]
Founded by Andrew Gazdecki,  the crypto trading platform released the next version of its testnet PlasmaDEX yesterday.  Plasma is a design philosophy for off-chain applications originally introduced by Vitalik Buterin and Joseph Poon in their white paper, "Plasma: Scalable Autonomous Smart Contracts." The design was utilized by Altcoin.io for its speed, security and scalability and for the ability to build a unique sidechain.
"You trade through the Altcoin.io sidechain and transactions are sent to the root Ethereum chain to ensure they're trustless, secure, but still extremely fast, explained Altcoin.io. "So no more waiting for orders to be filled or redoing failed transactions."
The San Diego-based platform encourages users to check out Plasma and share feedback.
"I often think of the current ICO frenzy as similar to the dot-com boom of the nineties. The dot-com bubble burst, but still left a trillion dollar industry. Bitcoin's fall in January might be seen by some as similar, and now the dust has settled to reveal the projects with real-world value, the outlook is looking very optimistic," blogged Altcoin.io CEO Gazdecki. "I believe blockchain is going to change the world. It's already cut international payment processing from days to seconds, improved tracking of conflict-free diamonds, given artists better control over their music, and more. As the underlying technology evolves, the use cases multiply..I started Altcoin.io with a talented team looking to help secure and improve the blockchain experience, especially when trading cryptocurrencies."
Campaign perks range from t-shirts to 1% of Altcoin.io's net trading profits for three months upon launch. For more updates and more financial information regarding Altcoin.io's Wefunder raise, click here. The campaign closes on 18 August, 11pm EDT.
Have a crowdfunding offering you'd like to share? Submit an offering for consideration using our Submit a Tip form and we may share it on our site!