Q2 2018 Sees Increase in Crypto Theft and in Cryptocurrency Money Laundering
CipherTrace has published a report on Crypto Theft and money laundering. Their research covers the second quarter of 2018 and according to the document there has been a dramatic rise in Crypto crime as thefts of digital assets via wallets and exchanges jump. Meanwhile money laundering is a growing problem.
The CipherTrace 2018 Q2 Cryptocurrency Anti-Money Laundering Report says that 3X more cryptocurrency was stolen from exchanges in the first half of 2018 than in all of 2017. The report also says Cyber extortionists, the dark web and ransomware crooks prefer Bitcoin for their cryptocurrency payments.
Additionally, these illicit funds that must be laundered is a growing multi billion dollar problem that has obviously caught the attention of regulators around the world. 
Dave Jevans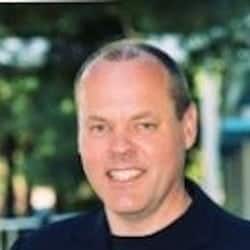 , CEO of CipherTrace, who co-chairs the Cryptocurrency Working Group the APWG.org, says that until now, the lack of regulatory guidance has hampered adoption of cryptocurrencies. But now they see global regulators joining to create cryptocurrency anti-money laundering regulation.
"… it is inevitable, it will be unified, and it will be global," says Jevans. "There will be little room for privacy coins without AML or mixers in these Know Your Customer (KYC) and Anti-Money Laundering (AML) regulated regimes. This will also be a wake-up call for virtual currency exchanges and financial institutions, exposing them to the risk of facing stiff penalties."
The Cryptocurrency report looks into pending global cooperation and crackdown by the G20 international 37-nation financial crime-fighting Financial Action Task Force (FATF). The current rules call for exchanges to: be registered or licensed, verify customers' identities, prevent money laundering, and report suspicious trading and transactions. But the report says that many of these rules are voluntary. The FATF is currently discussing making crypto exchange rules binding. Additional enforcement action is expected from US Financial Crimes Enforcement Network (FinCEN), and it will likely target money laundering services, crypto-to-crypto exchanges and privacy coins.
The CipherTrace report lists some known money laundering or fogging platforms in the crypto space. Stolen money or crypto derived from other illicit means must be scrubbed to cover the tracks of the perpetrators;
BestMixer.io
Bitblender
Bitcloak
BitcoinFog
BitLaunder
BitMix.Biz
Bitmixer
Chipmixer.com
Coinmixer
cryptomixer.io
DarkLaunder
Helix
Helix2
Helixlight
HelixMixer
Outlawtumbler
Penguinmixer
PrivCoin.io
[clickToTweet tweet="The CipherTrace report lists some known money laundering or fogging platforms in the crypto space. Stolen money or crypto derived from other illicit means must be scrubbed to cover the tracks of the perpetrator" quote="The CipherTrace report lists some known money laundering or fogging platforms in the crypto space. Stolen money or crypto derived from other illicit means must be scrubbed to cover the tracks of the perpetrator"]

Reportedly, some of these sites, like Bitmixer, are no longer providing services as possible enforcement action loomed. Many of these sites simply promote their services on Google. Additionally, cryptocurrency based gambling sites have become an effective money laundering method.

As previously reported, U.S. Secret Service is reviewing privacy cryptocurrencies / digital currencies like Monero and Zcash for their potential to be used for illicit purposes. Meanwhile, Congress has held multiple hearings on the risk of crypto in being used for illegal purposes. Expect more regulatory action soon.

CipherTrace is a company that develops blockchain security, AML compliance, and enforcement solutions so they are looking to provide AML / KYC and other services to firms in the crypto space. The report is available for free download but you have to first hand over your email.

Sponsored Links by DQ Promote