Chinese insurtech ZhongAn Online P & C Insurance Co., Ltd. recently announced its wholly-owned subsidiary ZhongAn Technology has launched its Software-as-a-Service (SaaS) platform, ZhongAn Technology Intelligent Open Platform for Insurers, with AXA Tianping, a foreign property and casualty insurance company.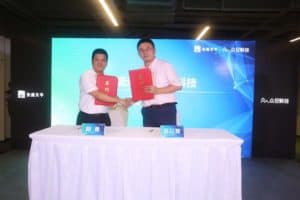 According to ZhongAn,  the new platform provides insurance companies with three products:
Direct access to medical record from medical institutions while insurance companies receive information required for processing claims, including customers' medical records, inspection information, and medical expenses etc., effectively simplifying the claims process and improving accuracy
Online services with comprehensive medical insurance repository, facilitating justifiable compensation for insurance companies
Risk management services covering claims including risk control inquiry, data review and risk-controlled result analysis in the areas of reasonable drug use, diagnosis and treatment, clinical behavior abnormalities and irregularities of claims.
ZhongAn also reported that the platform is characterized by extensive coverage, quality data, timeliness, practical and convenient social security directories including statistics, drug data enquiry and case information enquiry, etc. It also features comprehensive content, latest diagnosis and treatment, surgery codes library and the only library in the market of medical supplies classification and codes.
AXA Tianping notably signed the agreement with ZhongAn Technology to become the first domestic insurance company joining the platform, marking a closer collaboration with ZhongAn Technology. Yang Yong, Chief Claims Officer of AXA Tianping, reportedly stated that he believes the platform will facilitate innovation upgrade of insurance claims services, which will better answer the needs of the market.
"Through this platform, AXA Tianping can address medical record enquiries authorized by customers, direct access to claims and insurance inspection, etc. This also means that claim data will be available with 'no collection, no submission and no delay.' As a result, the claims process efficiency is enhanced effectively with also a reduction of operation costs. The platform also relieves the pressure of systems development and brings convenience to insurers."
Wu Yiyu, Deputy General Manager of ZhongAn Technology, also commented:
"ZhongAn Technology is committed to providing more convenient, accurate and efficient insurance services for insurance companies in the technology-enabled medical and insurance setting. Through our exploration and innovation of insurance claims service model, ZhongAn Technology can provide services of rapid access to medical claims data, online regional inspection and enquiries on medical insurance directories to our insurance customers, helping them improve efficiency and grasp opportunities early in the highly competitive insurance market."
ZhongAn Technology then added that it has signed agreements with 10 insurers, such as Hengqin Life Insurance, Jixiang Life Insurance, and some third-party management companies of medical insurance. More than 300 claims reviews are conducted on a daily basis by each of these insurance companies.