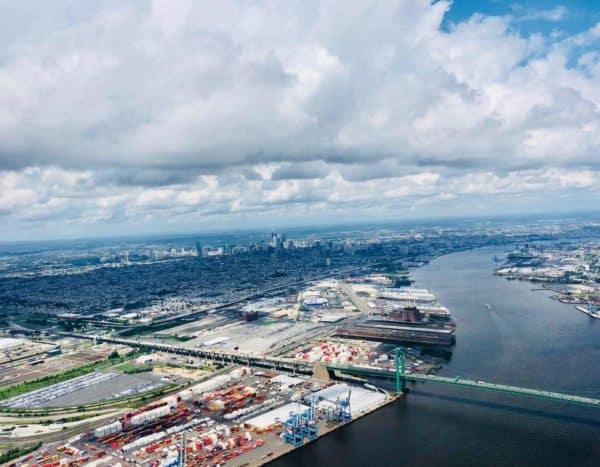 Prominent Bitcoin developers Rodolfo Novak and Giacomo Zucco have reponded derisively to news that IBM and Maersk have launched a blockchain initiative for the efficient management of global shipping supply chains.
It's not really blockchain, they say.
According to an article in Forbes, after, "quietly orchestrating global trade with less reliance on middlemen for a year," and after successful security tests by Dutch, Belgian, and U.S. Customs agencies, "on a limited scale with a few companies in just a couple of trade lanes," the Maersk-IBM shipping blockchain has exited beta-test phase and is onboarding shipping events from, "early adopters…at a rate of one million per day."
Maersk and IBM say the platform, called "TradeLens," includes 'smart contracts' and other features that could allow participants to, "cut out as many as five middlemen" from a single trade line, including those responding to queries about the container locations as they move along a chain.
Maersk and IBM also claim that participating companies now, "account for more than 20% of the global supply chain market share."
"Blockchain" is a hot new technology that shipping companies hope will finally allow them to see the 17.5-35% cost reductions the World Bank promised them in 2015 if they could "leapfrog over legacy tech."
But technologists very familiar with blockchain systems have repeatedly attacked private blockchains projects and accused them of being souped-up databases in blockchain clothing.
In yesterday's Bitcoin Brief on YouTube, Bitcoin developer and technologist Rodolfo Novak criticized the IBM-Maersk project and IBM generally:
 "They're not really using blockchain. When you actually look at the story, it's just a database. And if you guys are not familiar with this, you don't want to use IBM for anything. They can't even do payroll in Canada. I think the government here spent something like $4 billion dollars on a payroll system that has been broken for, I think, five years now. So, IBM can't even do a database. Can you imagine if they…try to do something in blockchain?"
Giacomo Zucco, a self-described "Bitcoin Evangelist, Technology Consultant, Libertarian Activist" then reiterated Novak's claims in more detail:
"So if you really want to play devil's advocate and try to extract what could be interesting about this technology…(You could ask) Is there any value in a platform that digitally automat(es) trade contracts? -Yes, there is some value. Is there any value in standardization of languages between different parties in order to interoperate better databases? -Yes, there is value. Is there any value in some kind of digital MAYBE cryptographic authentication of things like digital signatures and documents? -Yes, especially in regulated markets there could be some value in certified, automated documents."
But Zucco was adamant that the system being trotted out by Maersk-IBM is anything close to an authentic blockchain system, which are supposed to lack middlemen and central management entirely, and the expense of which is only really justified in systems that need to operate without legal permission, like Bitcoin:
"So, is everything I am saying (above) somehow related with blockchain specifically? Not at all…There is nothing, literally nothing in the technical and social and economical revolution started with the (white paper) of (Bitcoin inventor) Satoshi Nakamoto that can somehow impact any of this directly."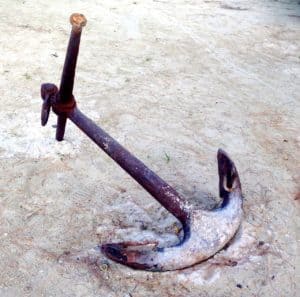 Commercial "blockchains," say adament Bitcoiners, completely dumb down the disruptive features of Bitcoin and are a parody of themselves.
Nonetheless, the buzzword 'blockchain' is being falsely and knowingly misused by marketers to flow cash to bottom lines. This may result in some accelerated change, says Zucco…
"Maybe…if you call this kind of experiment 'blockchain,' you can get more money and attention, so maybe you can deliver more than you could deliver if you just called that very boring 'digital autom(ation) of trade experiment."
…but the practice, common now across numerous industries, may ultimately slow the deployment of authentic technical solutions in supply-chain data-management:
"Maybe…PR can make some of these legacy technologies' gradualistic evolution (go) faster. (But) probably not, because when you base your PR and your use upon confusion- so you start to parasite hype instead of trying to be true with what you are doing- you create confusion externally in order to get more visibility but also (create confusion) internally."
The confusion costs staff on the ground important mental capital, says Zucco…
"Like how many managers of these companies and  IBM itself are very confused about Blockchain because of the cognitive dissonance they have to maintain in order to promote their stuff as blockchain?"
…and may compromise the ultimate integrity of a project:
"When you need to be confused and ambiguous to get some attention, it's unlikely that your result will be great."